Abbott Electrophysiology—an organization that develops 3D mapping systems assisting in the identification of complex cardiac arrhythmias.
The role of technology, and its implementation at events, is critical to the overall marketing strategy.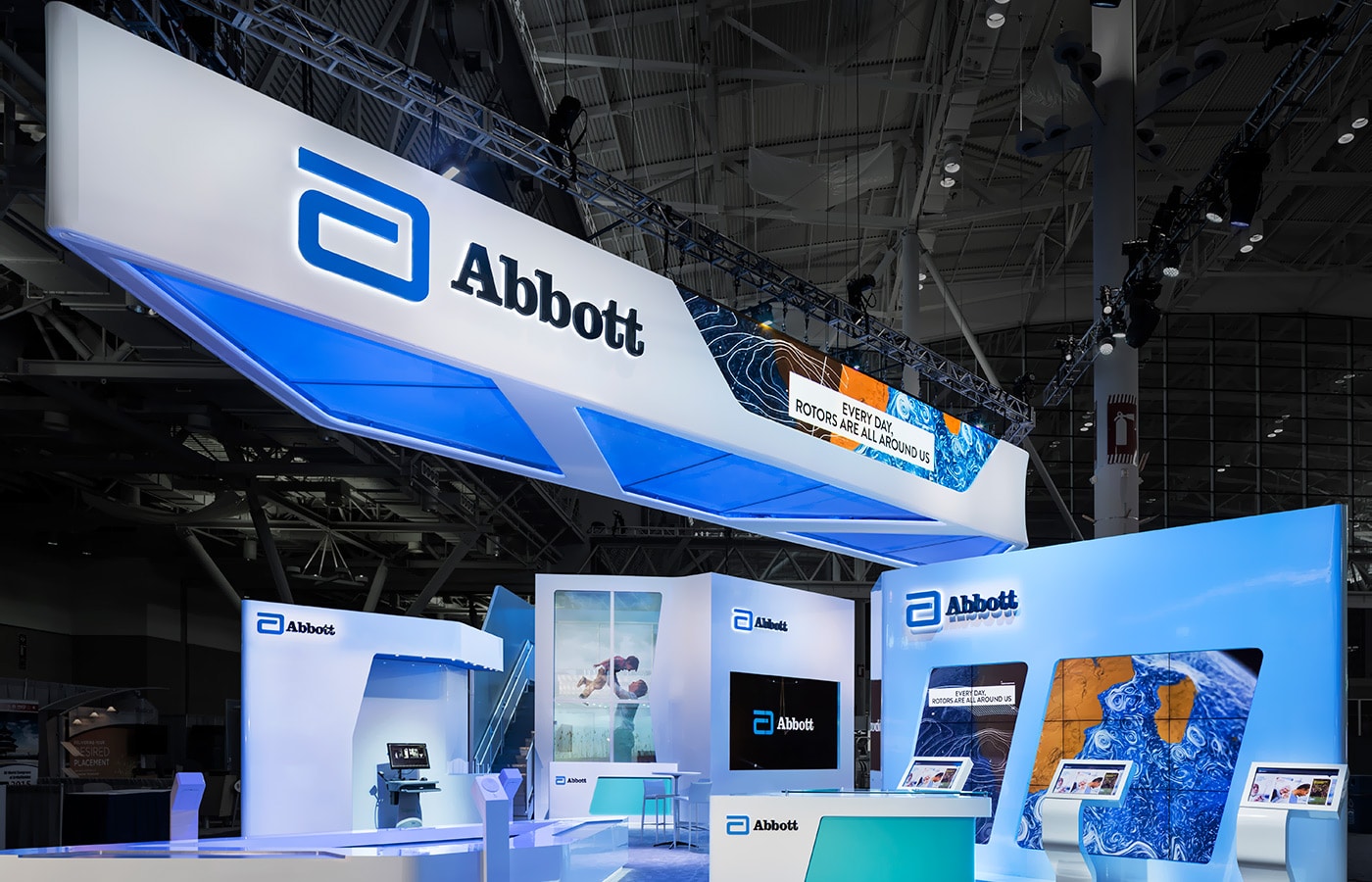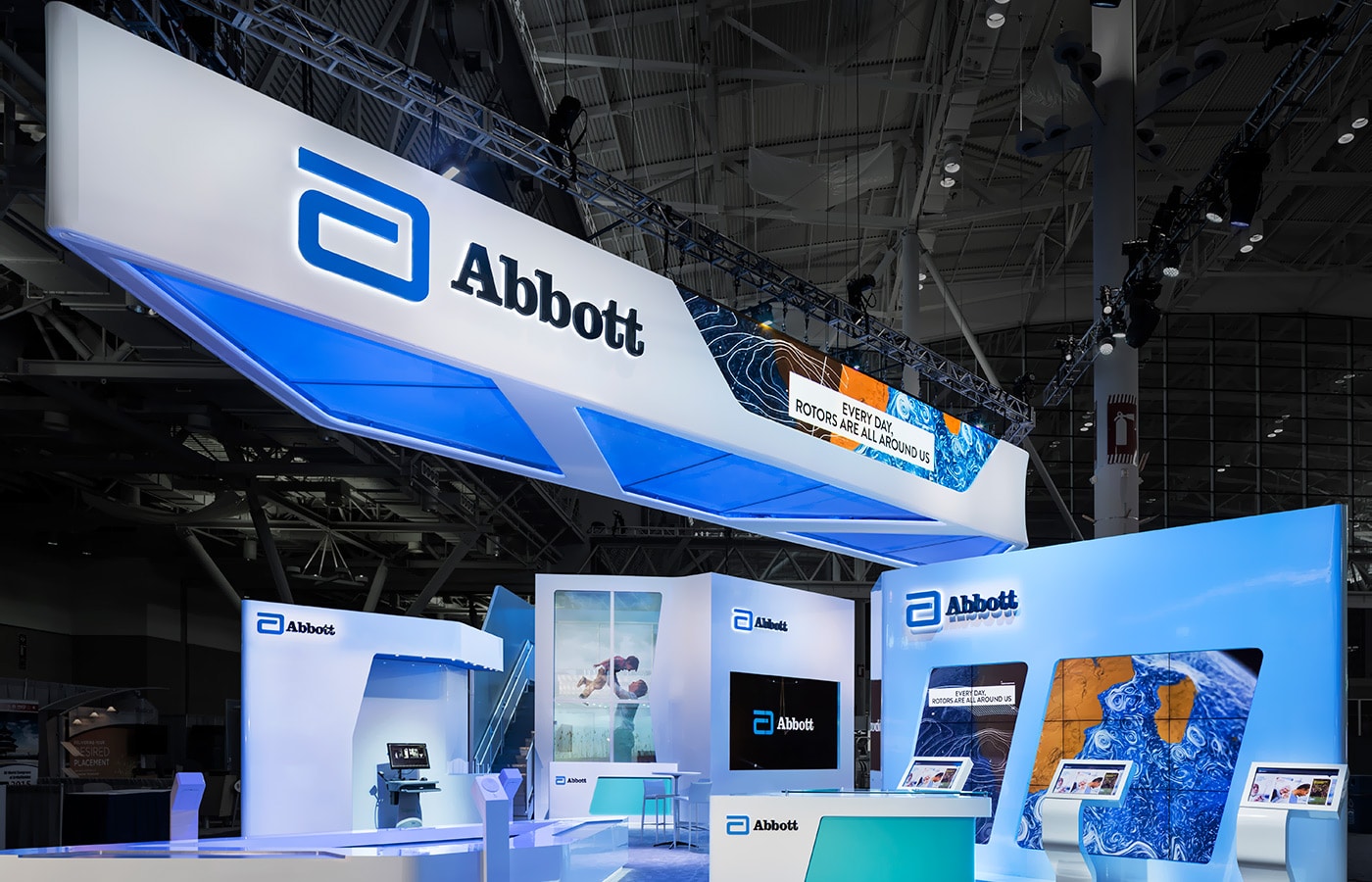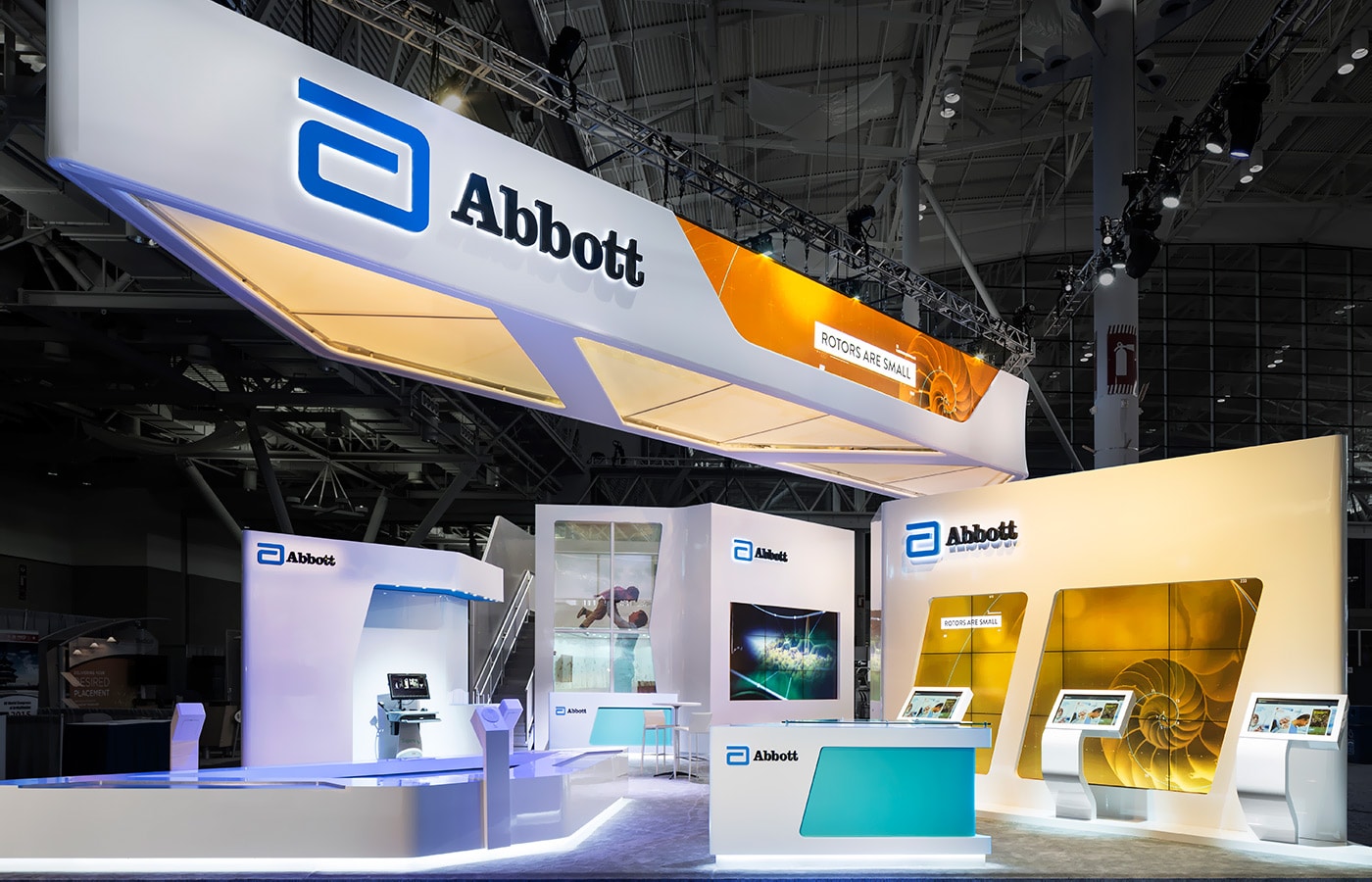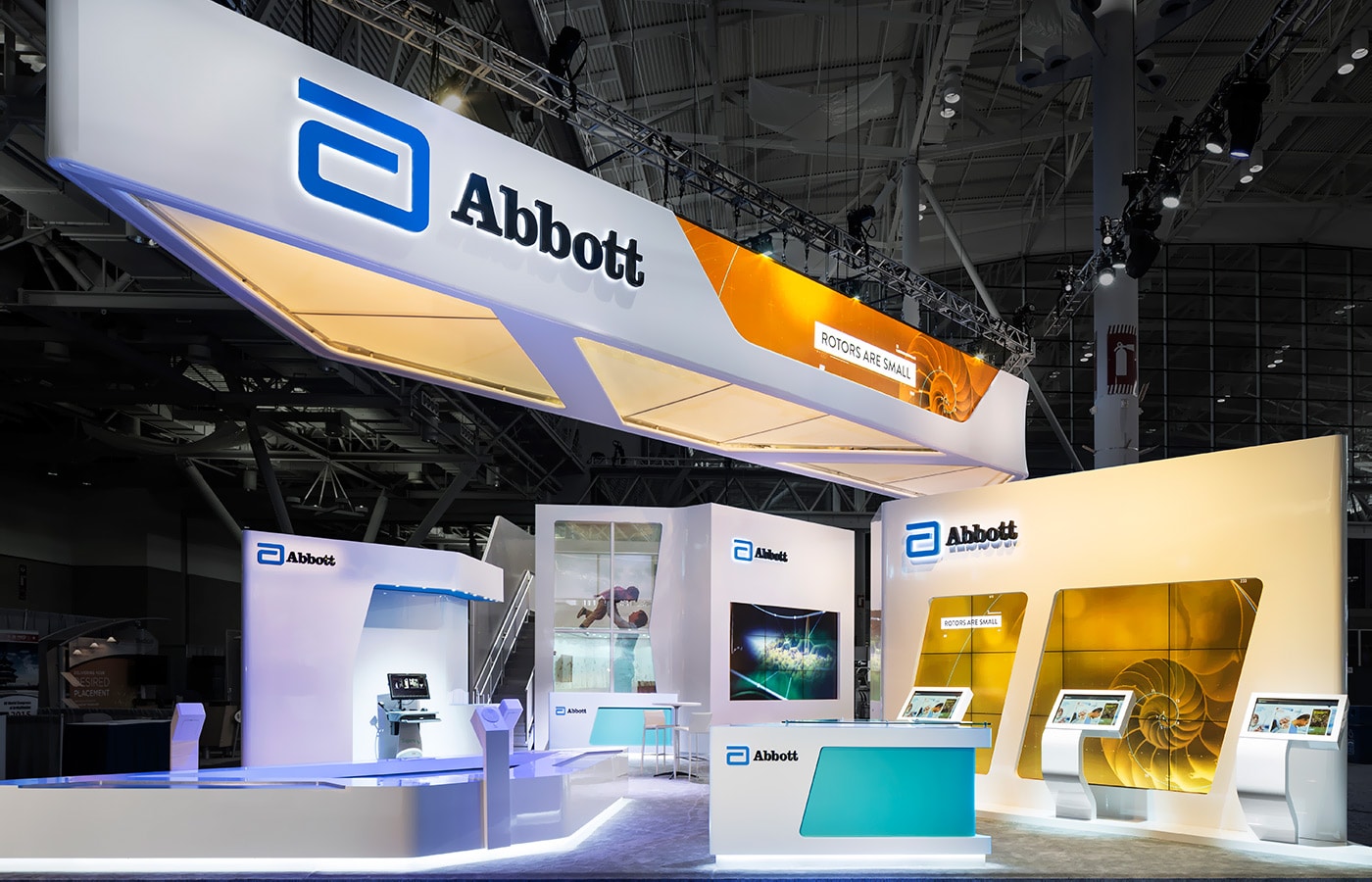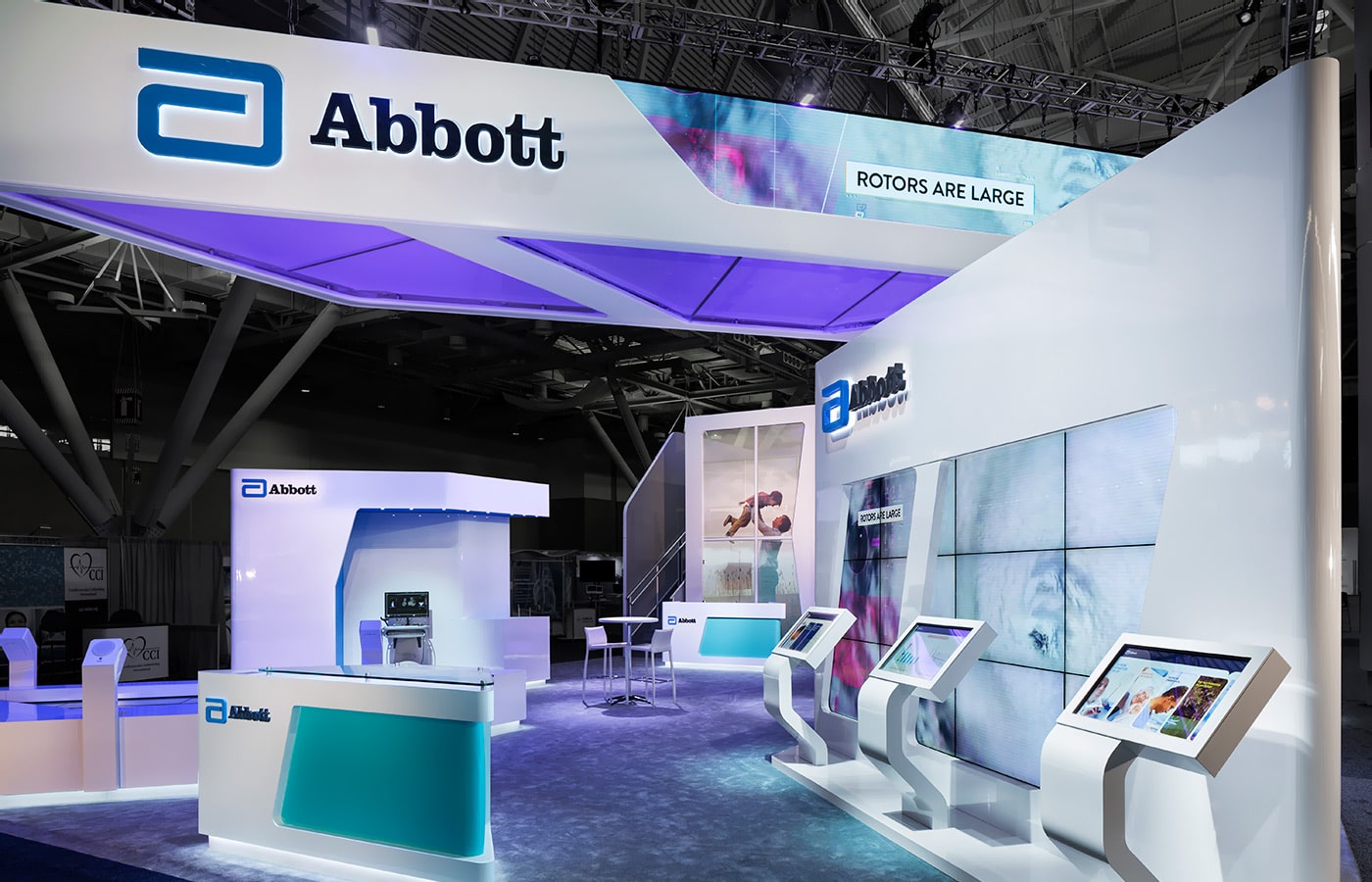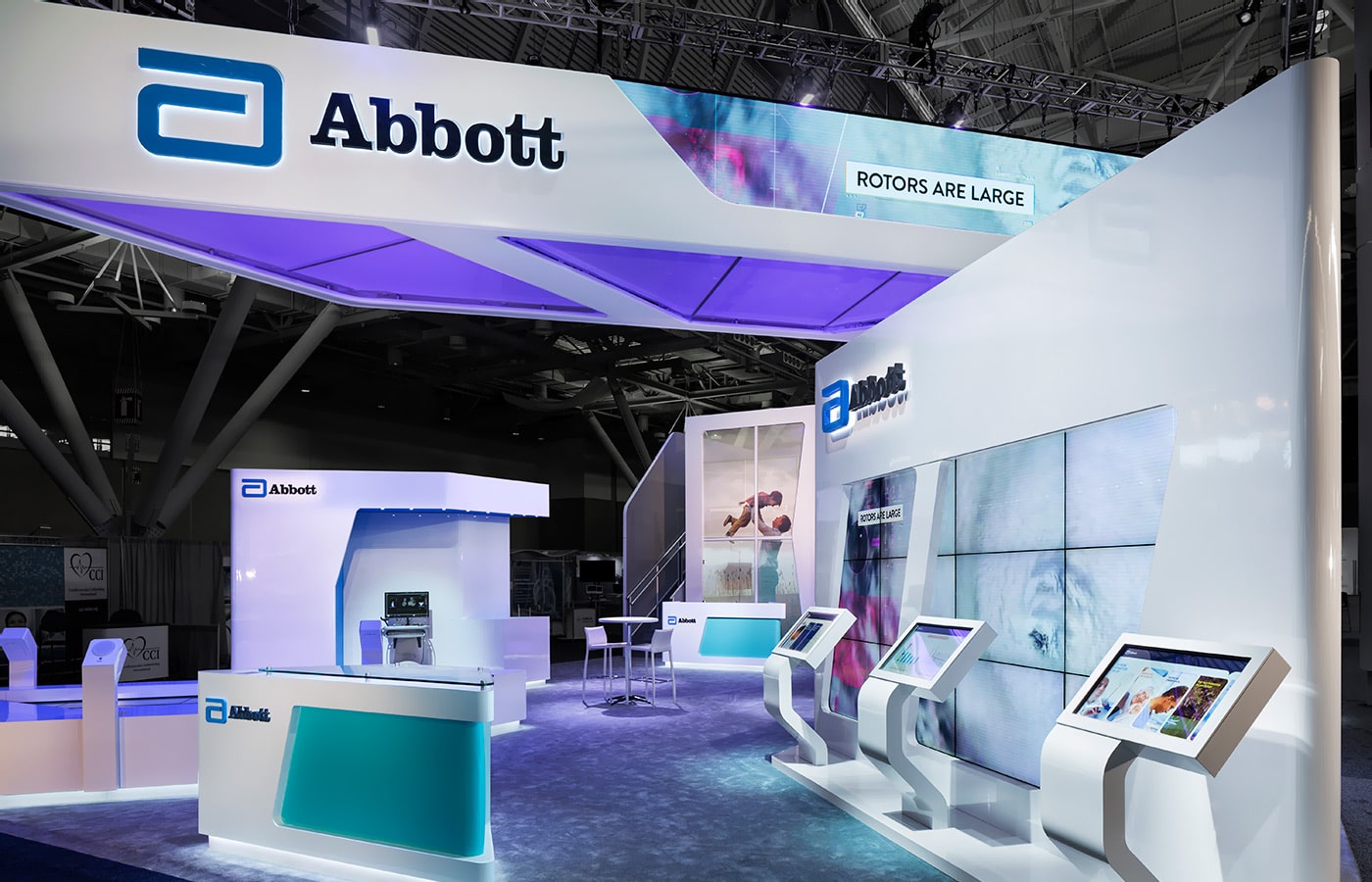 At the 2015 Heart Rhythm Society (HRS) in Boston, Abbott engaged the Echelon team to develop a 40′ x 60′ island exhibit experience that would generate awareness and elevate perceptions of the company's disruptive new technology. The project posed a few unique challenges, which required Echelon to develop: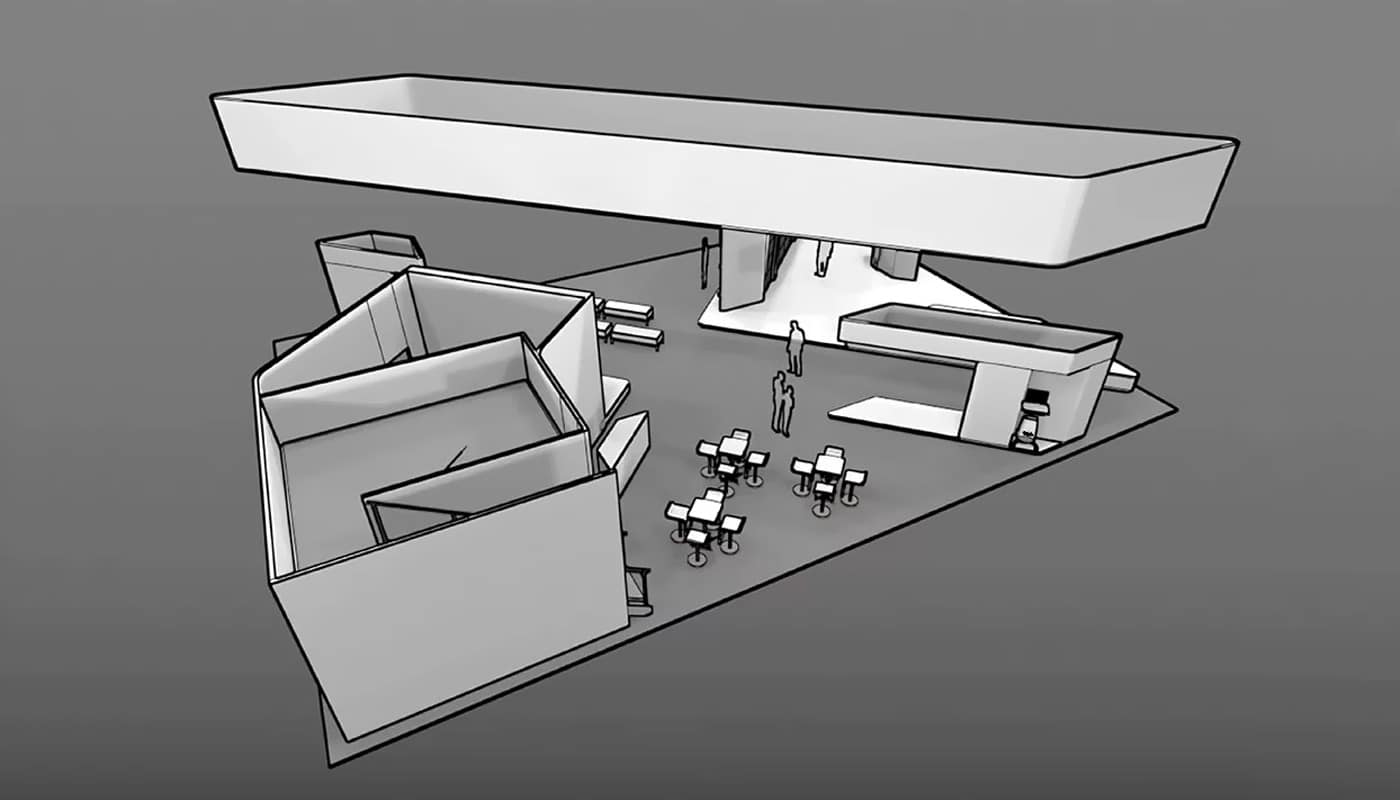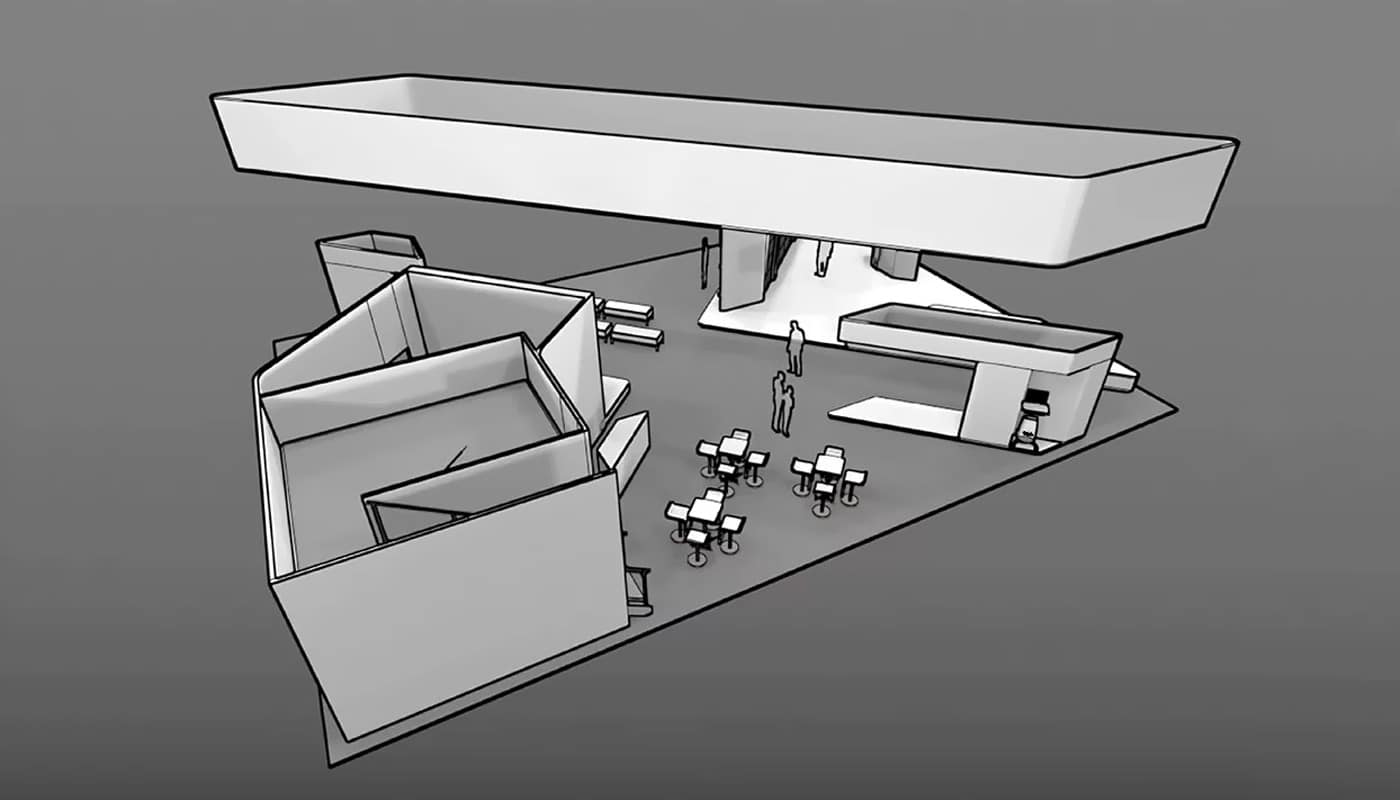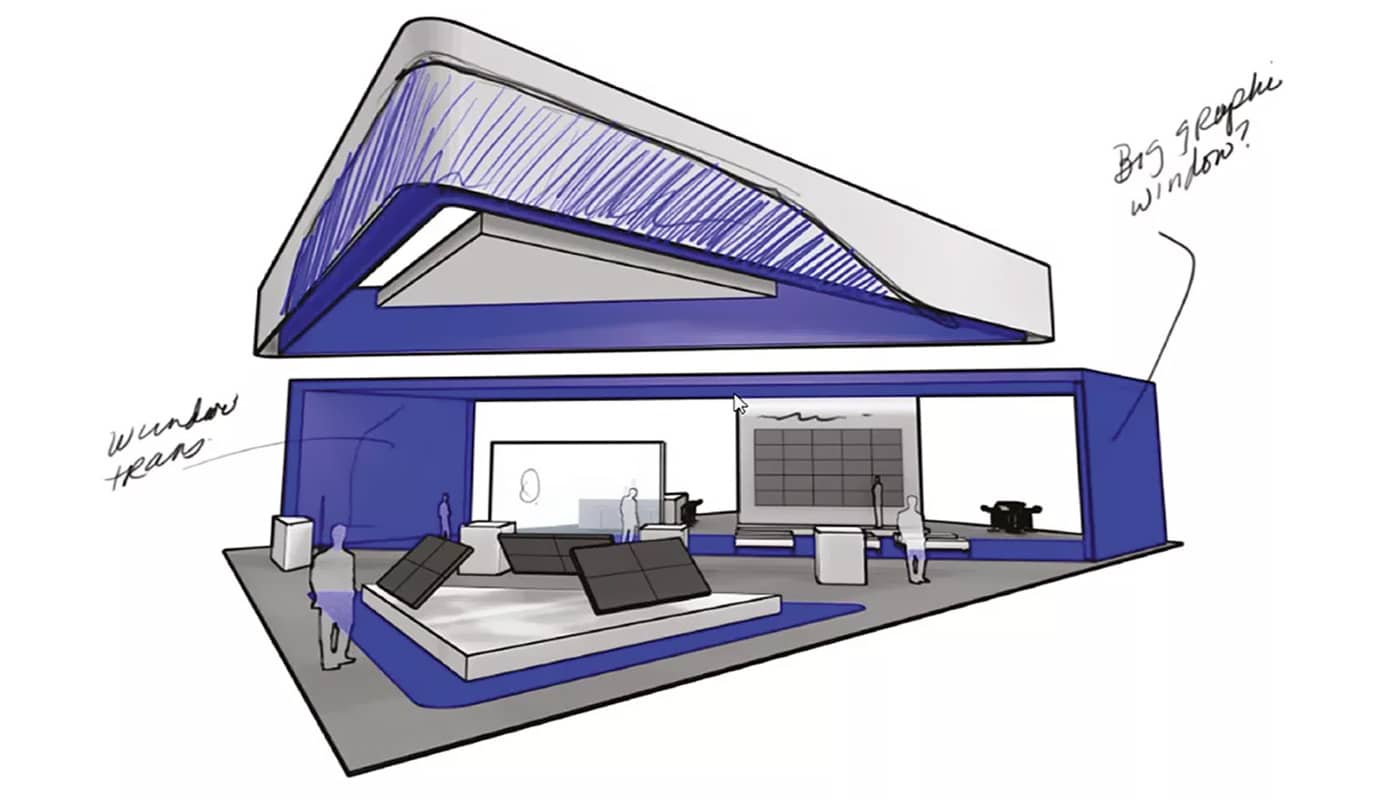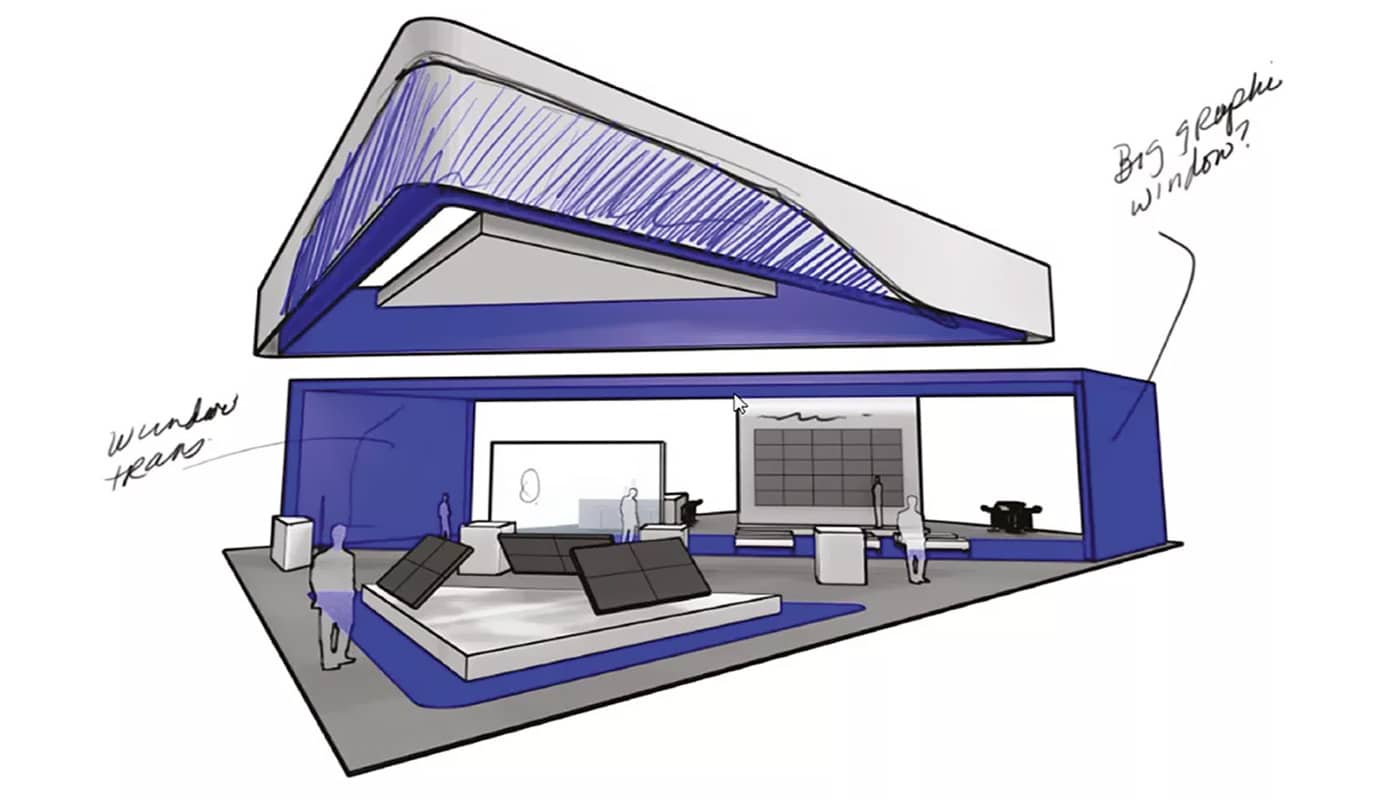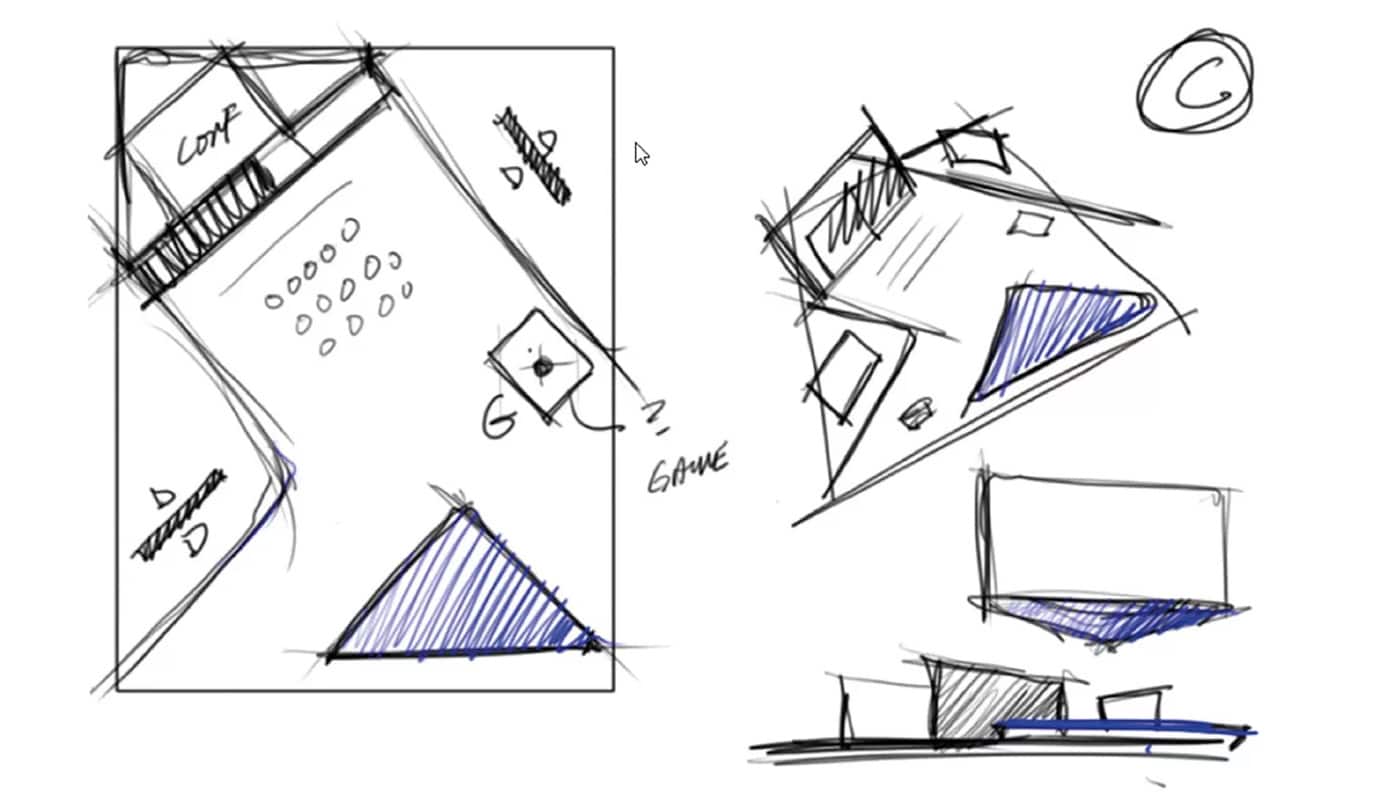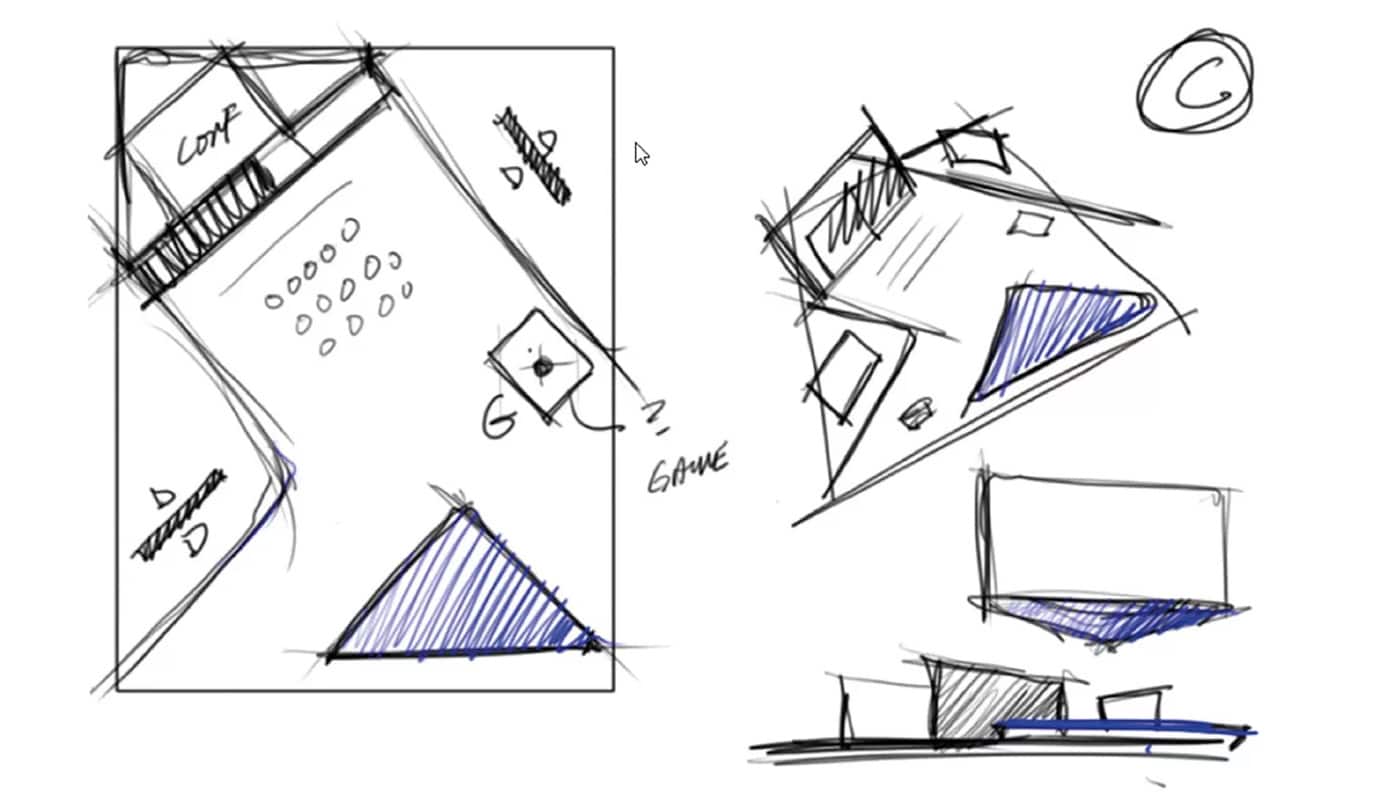 From the start, the design concept grew around the idea of featuring an immersive video and interactive experience including:
Med Info Station
Hero Video Wall
LED Sign Structure
Interactive Pond
Rotor Theater
Market Development Center
Combining studio class 3D animation platforms with modern post-effects techniques, Echelon developed a custom, product-centric video that artistically depicted how Abbott's catheter interacts with the wall of the heart when creating an electrical physiological map of the chamber. The content, delivered at maximum resolution, was slightly greater than UHD (Ultra High Definition) and emphasized the quality and precision of the Abbott solution.