This year at NADA 2018 in Las Vegas, American Financial and Automotive Services again tasked Echelon with creating an engaging space to help them showcase their F&I training module while also allowing space for heightened discussions about their other products.
Our design team developed a concept that layered aggressive architecture, lighting and large format LED signage to create an environment that immersed American Financial clients in its brand while faciltating face-to-face networking.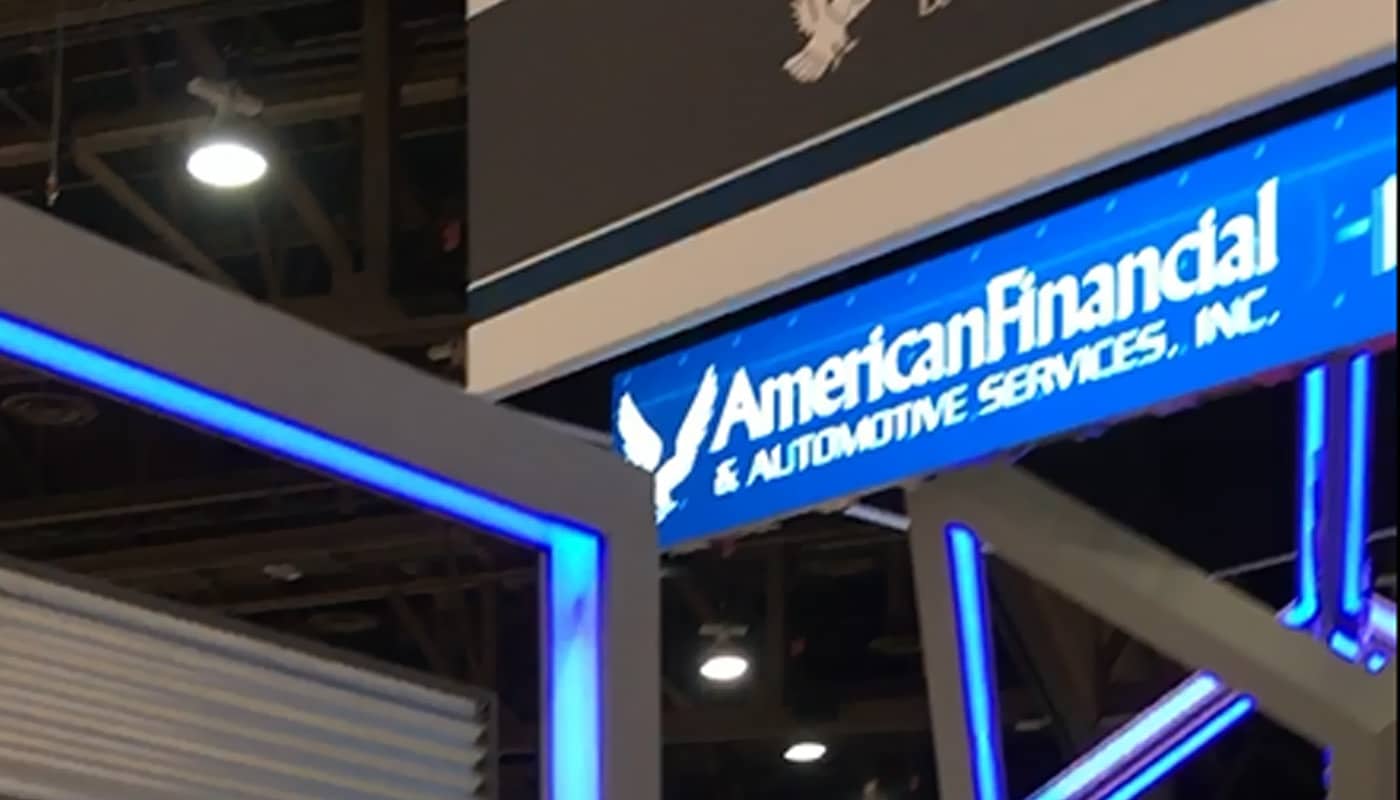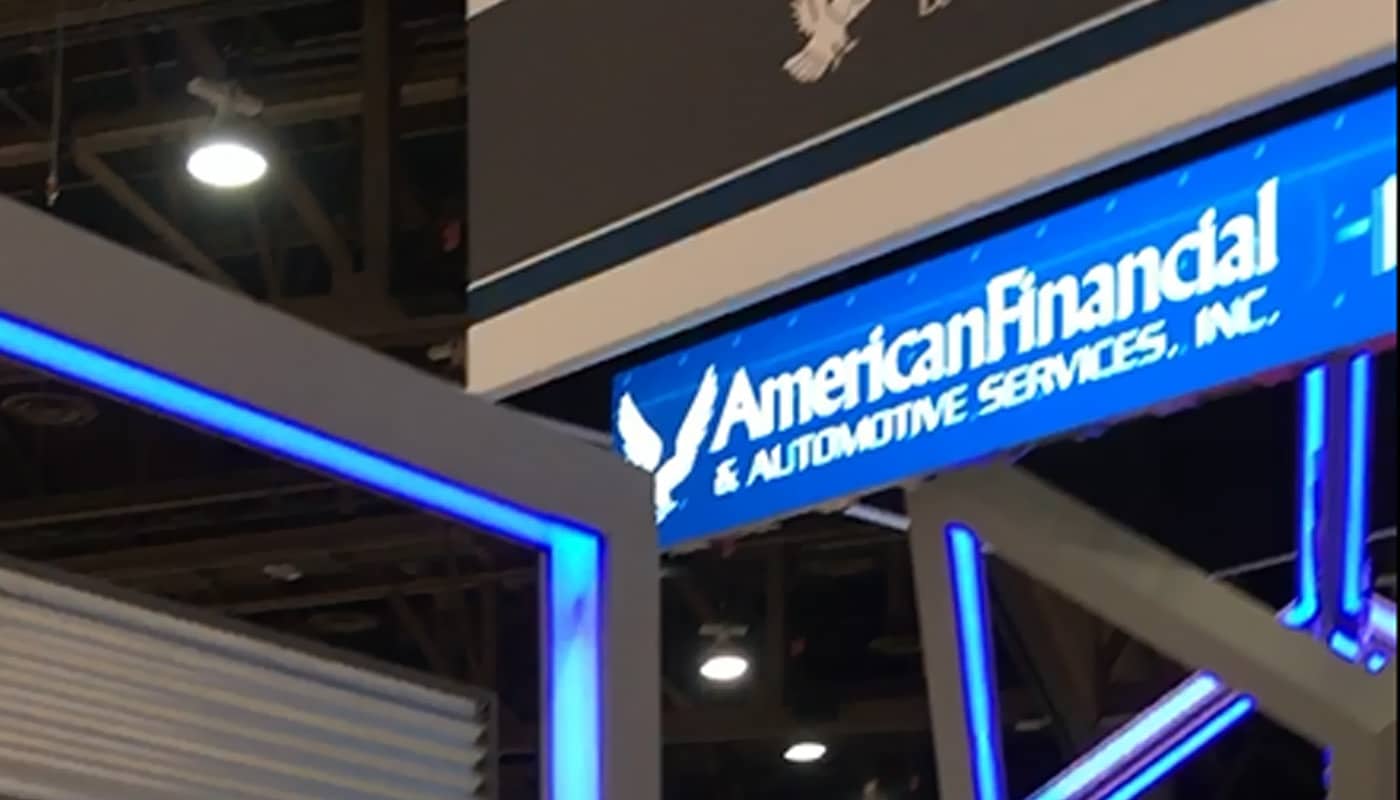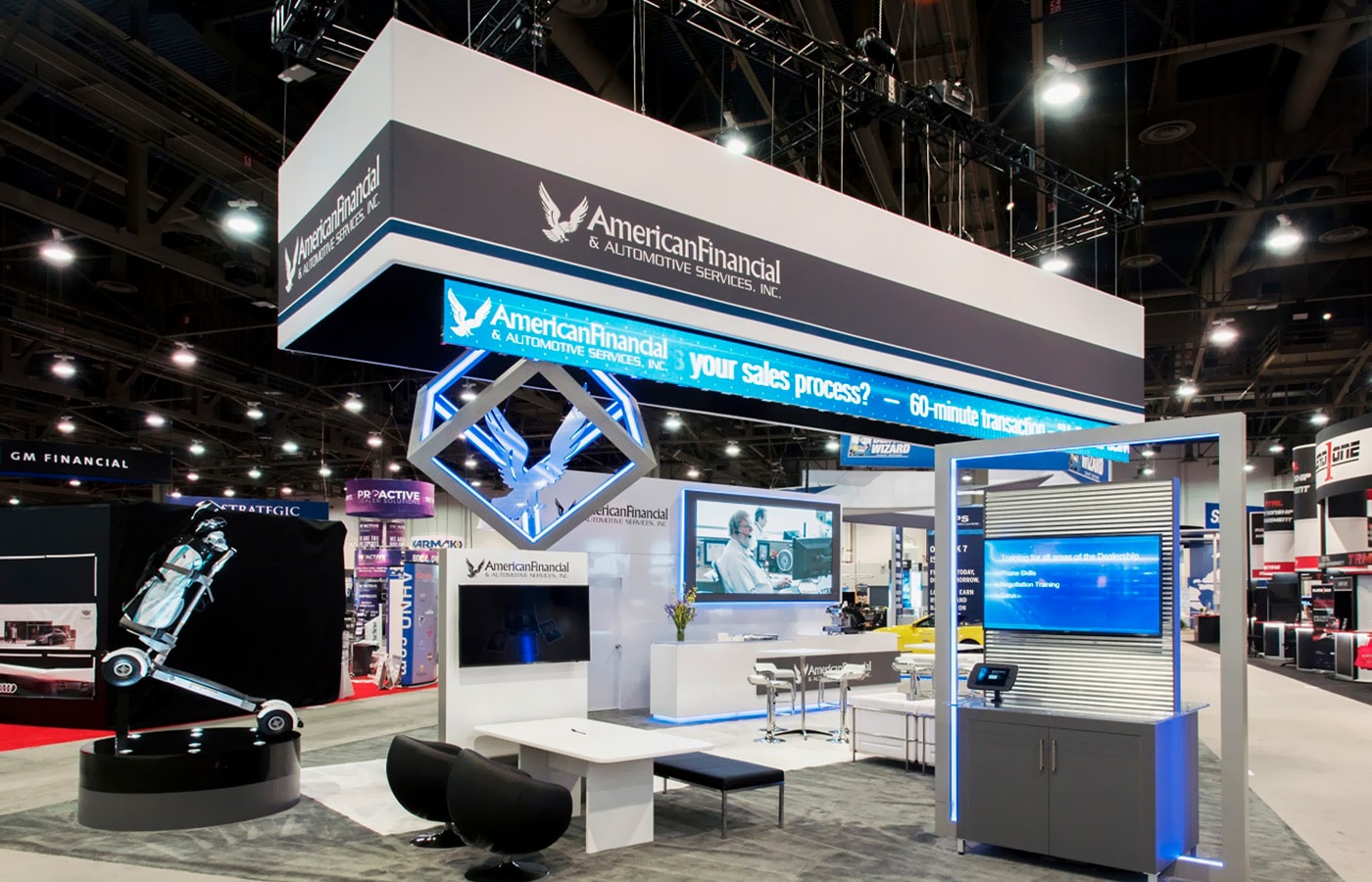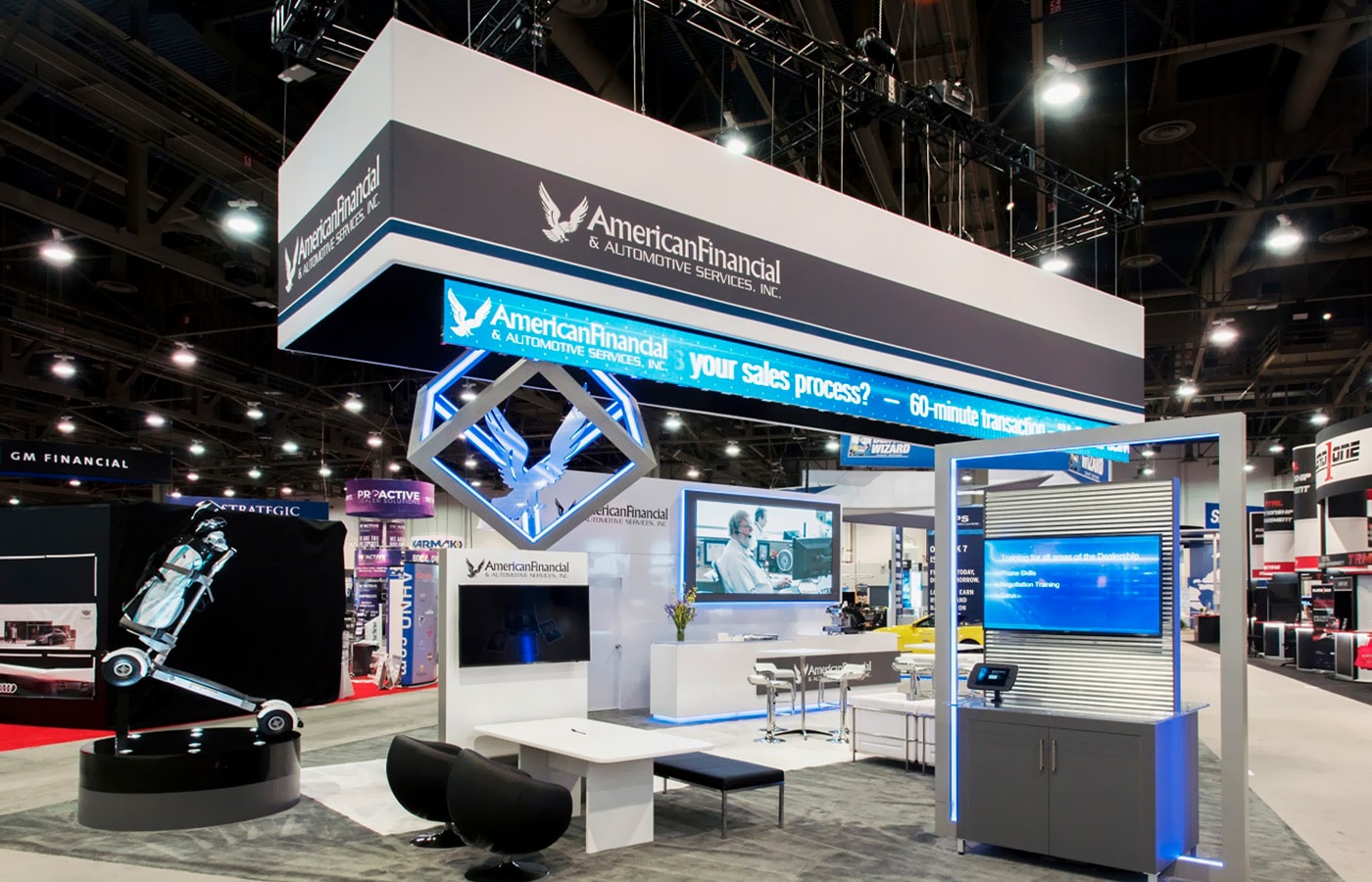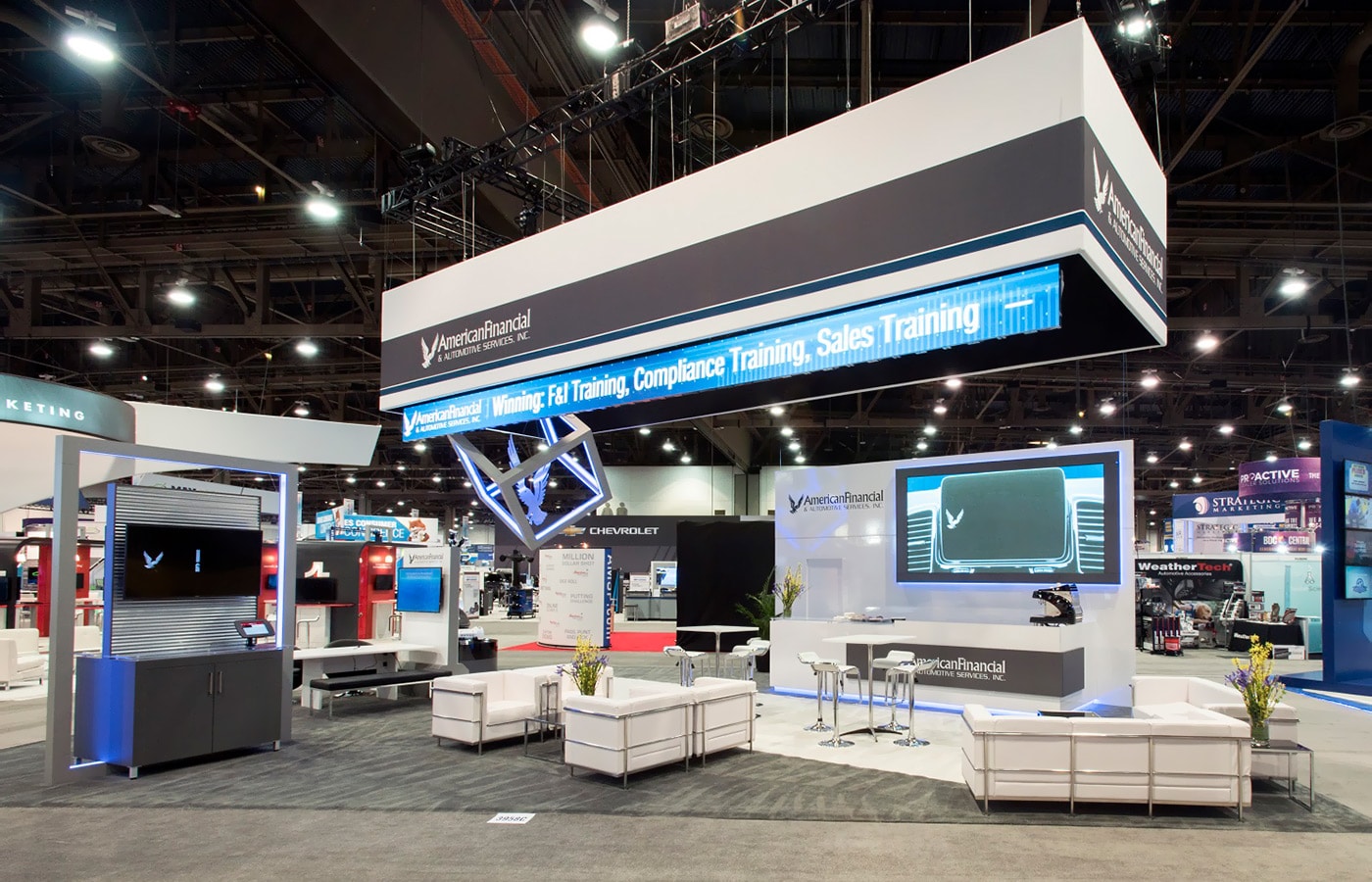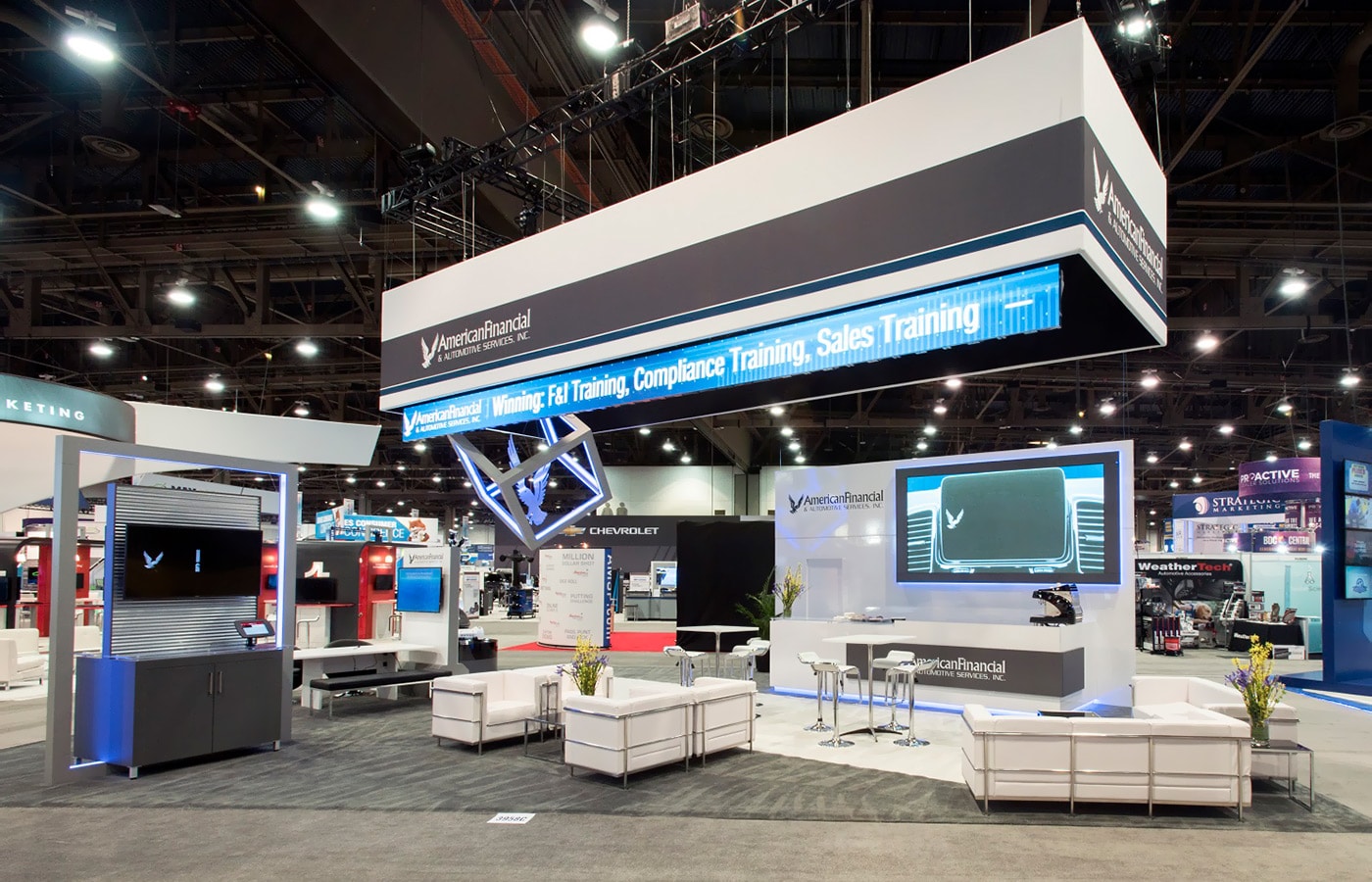 As you can see. The final product vs. the rendering isn't too far off. We used gloss laminate and under counter lighting to help define spaces as well as to help reflect the light.
We were also able to use some different materials in both horizontal and vertical harmony. We think its pretty cool 🙂
"With this show being in Las Vegas and also being sandwiched in between two larger exhibitors, we had to utilize air space in order to keep AmFin's brand identity from being lost." -Steve Schulte, Echelon Design