Coros Wearables is a sports technology company that enables athletes and sports enthusiasts with a better way to interact safely and monitor their performance.
Coros needed an experience that would build brand awareness and engage the U.S. Dealer market and create awareness among the fitness, outdoor, cycling wearables and triathlete community.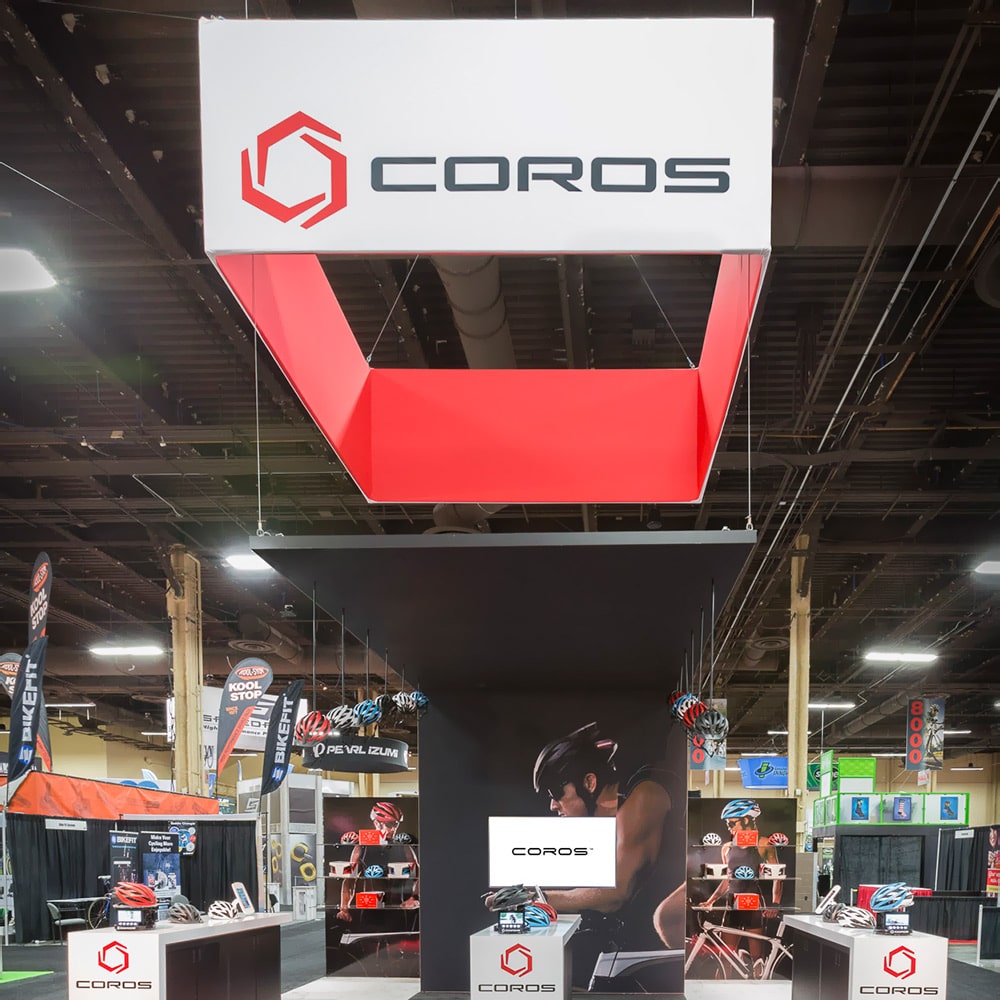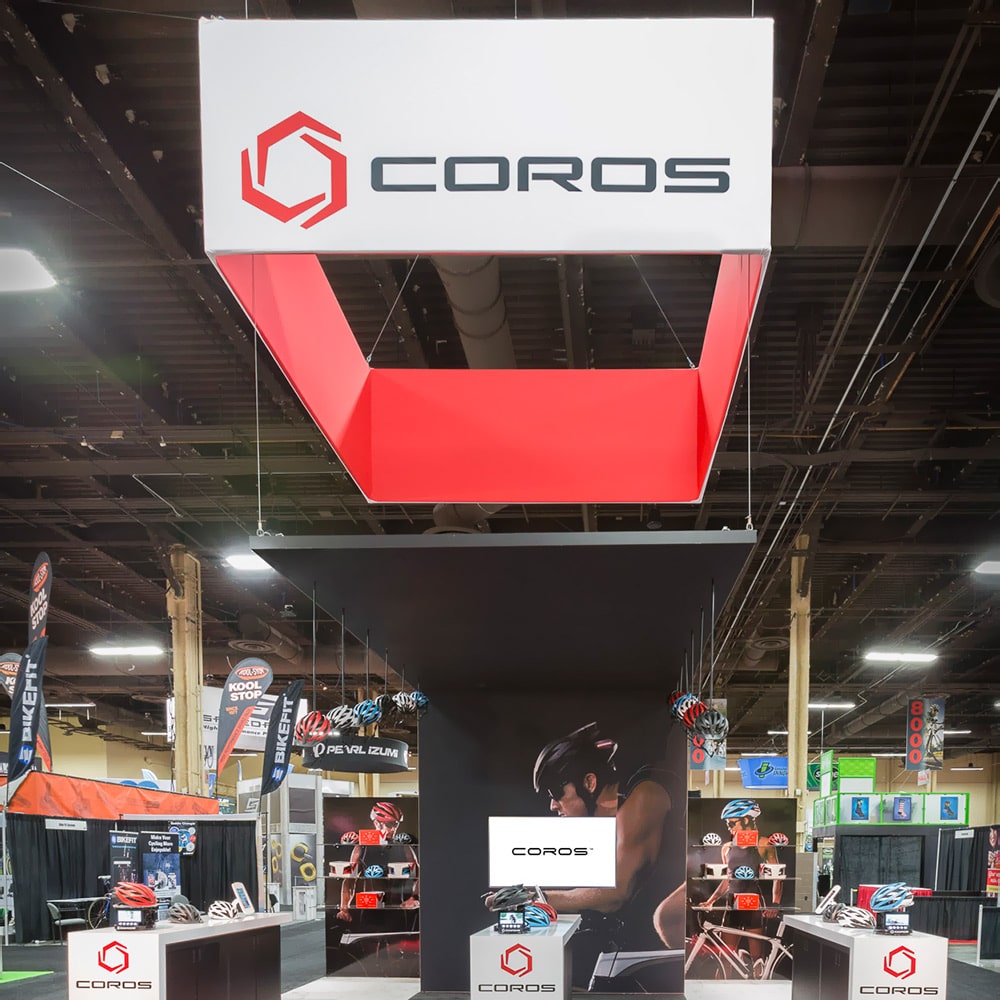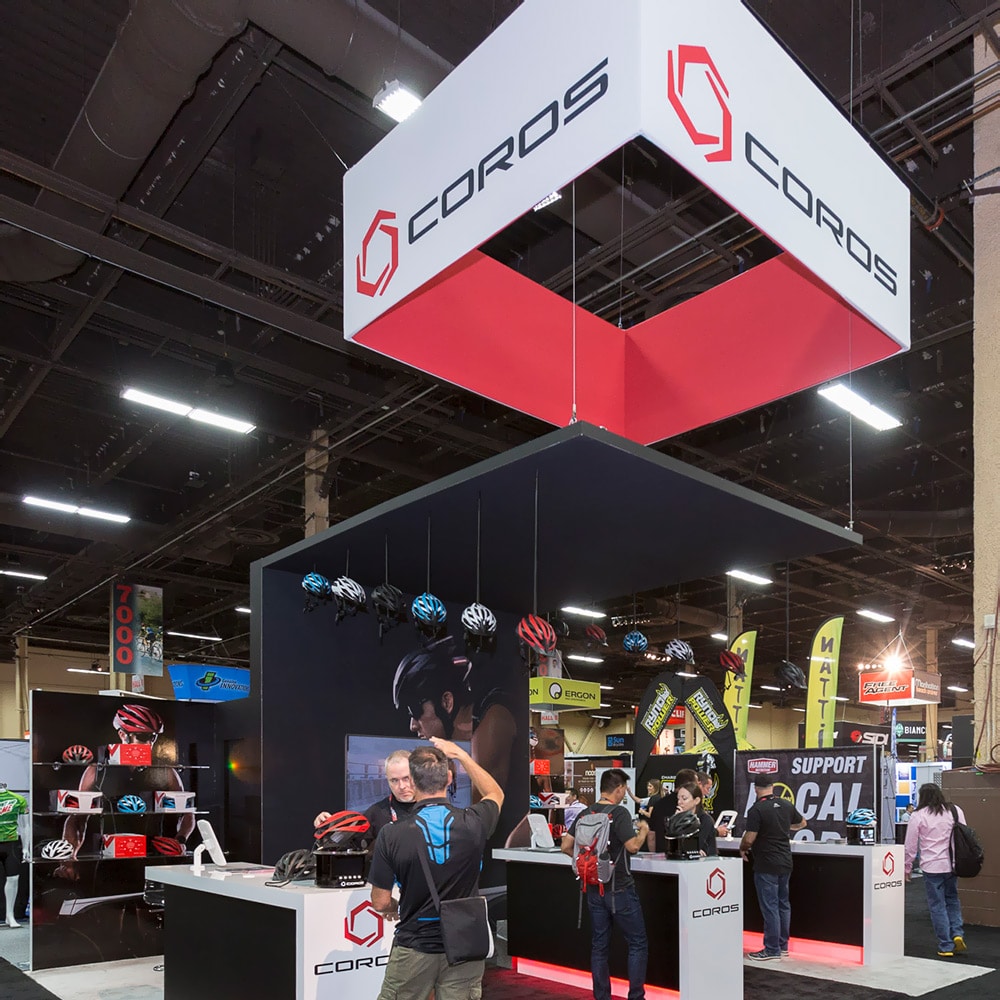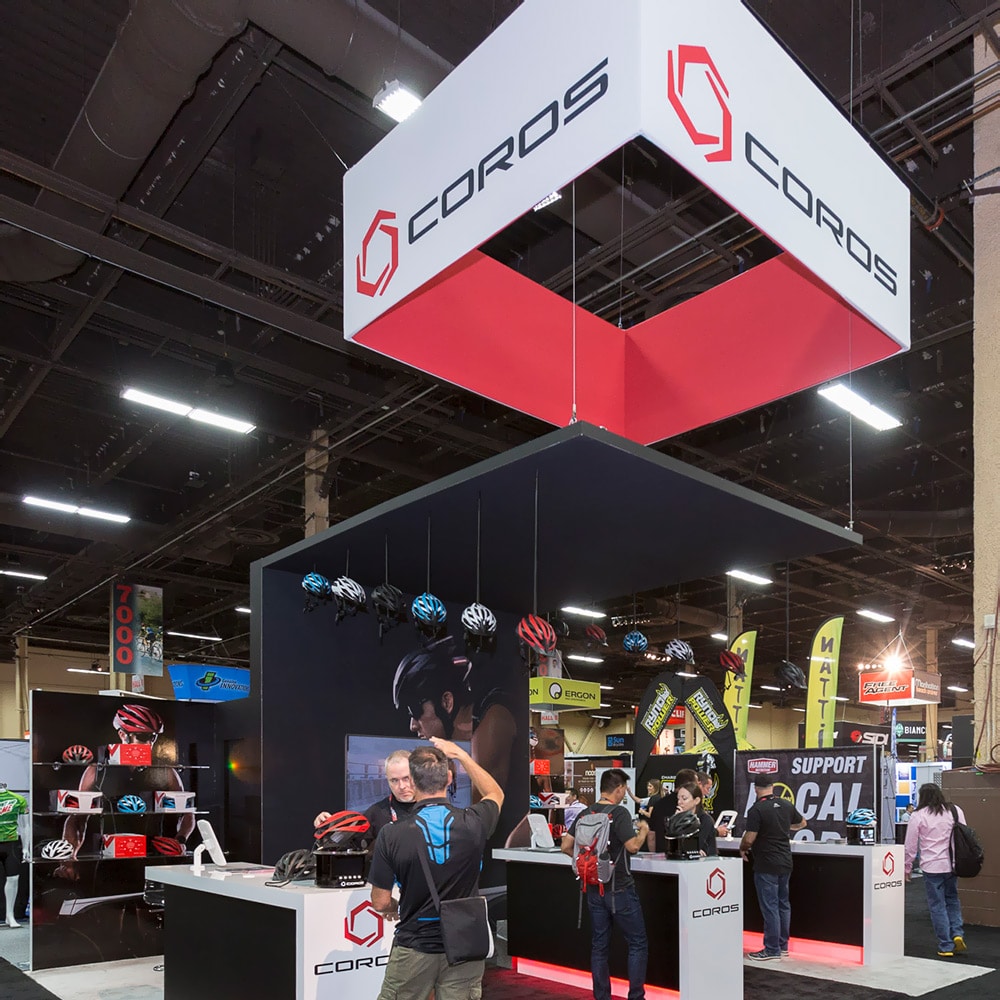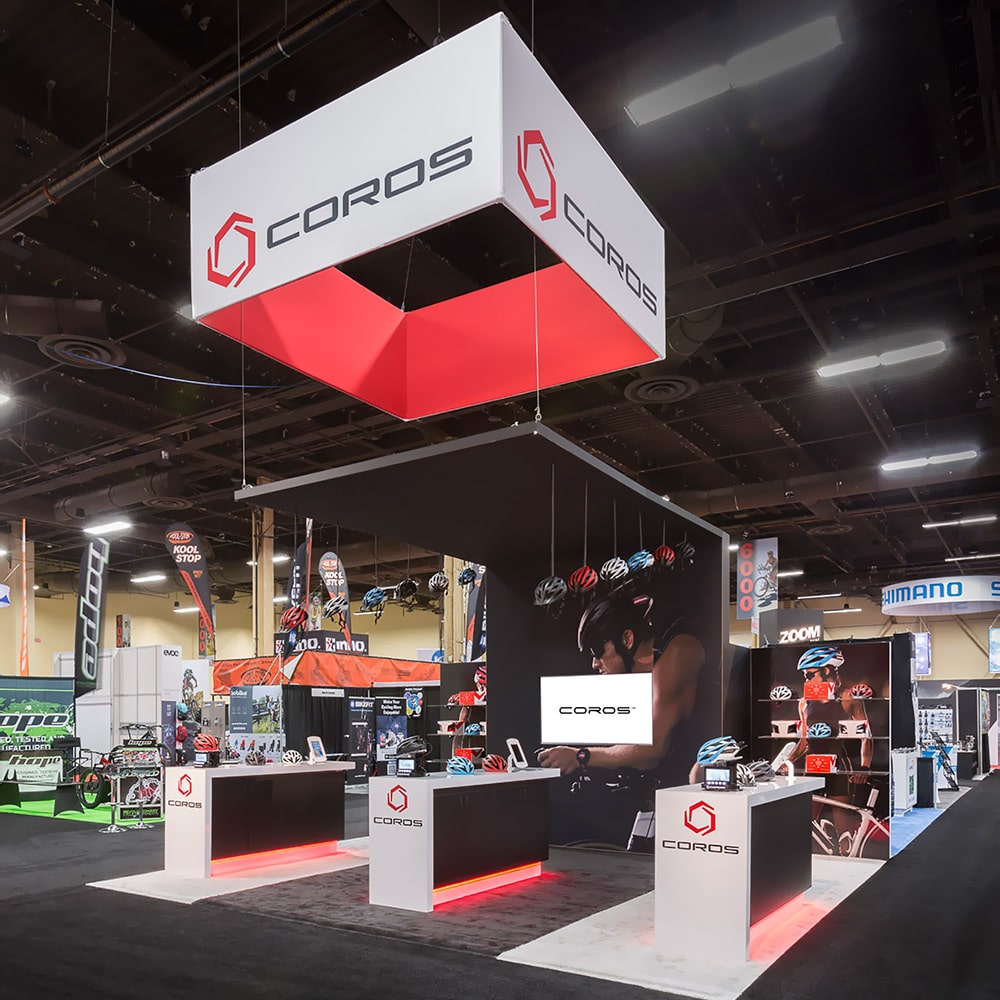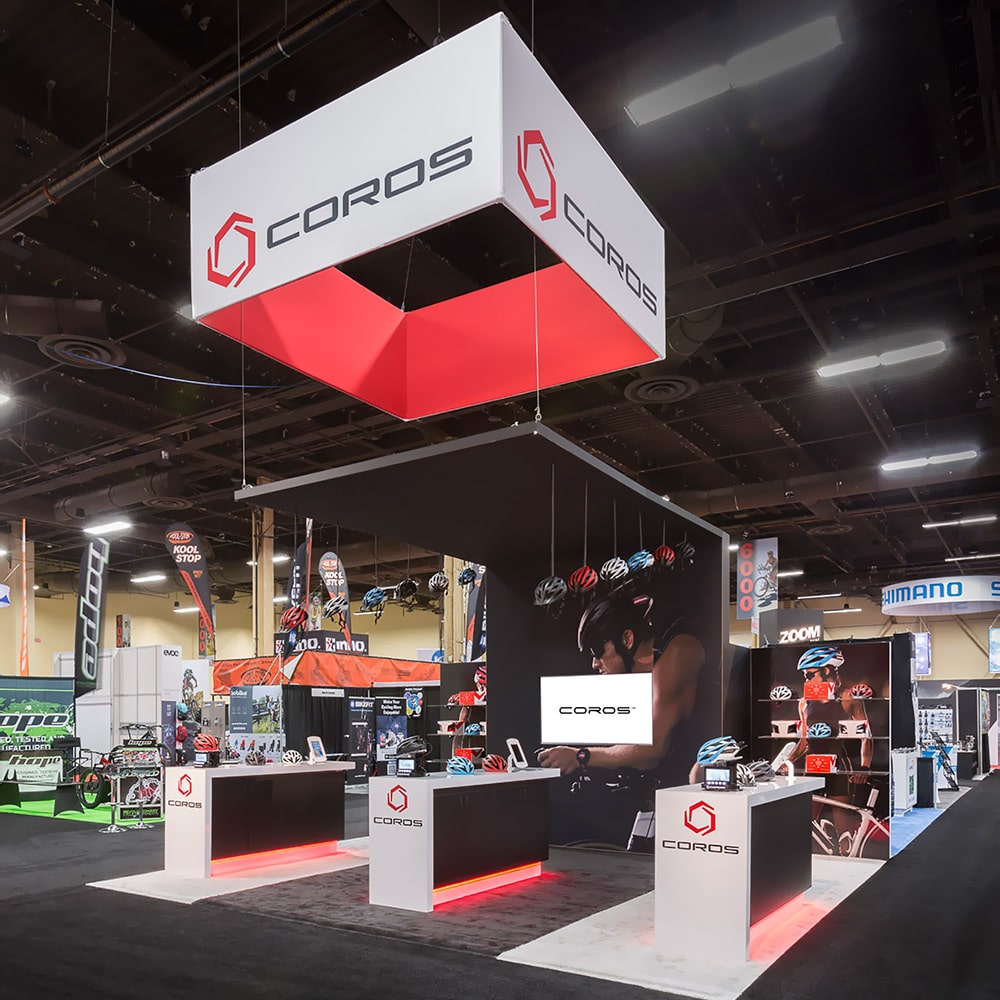 Echelon created a custom rental 20' x 20' Island exhibit that was introduced at Interbike 2017 for the Smart Helmets also debuted at CES 2018 with the product launch of the Omni Watch.
The design won the Interbike award for booth innovation and design!