For the past several years, sister companies Gilbarco Veeder-Root (GVR) and Veeder-Root (VR) have been fueling the retail revolution with their 360 suite of cloud fuel management services (FMS) and retail management services for convenience store (C-Store) owners.
With unmatched technology and expertise, GVR's and VR's solutions provide C-Store owners with valuable insights and tools that enable better decisions for their businesses.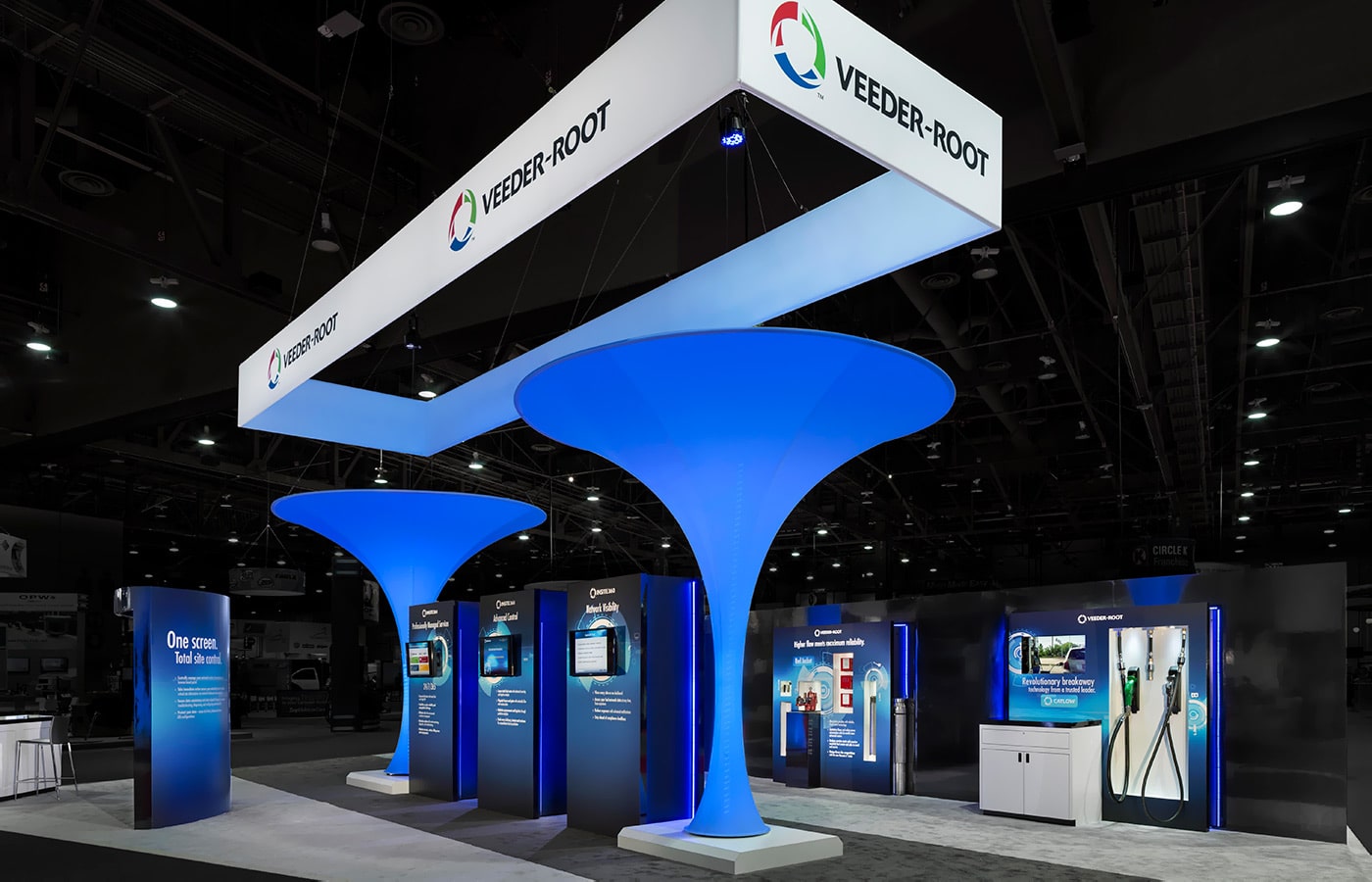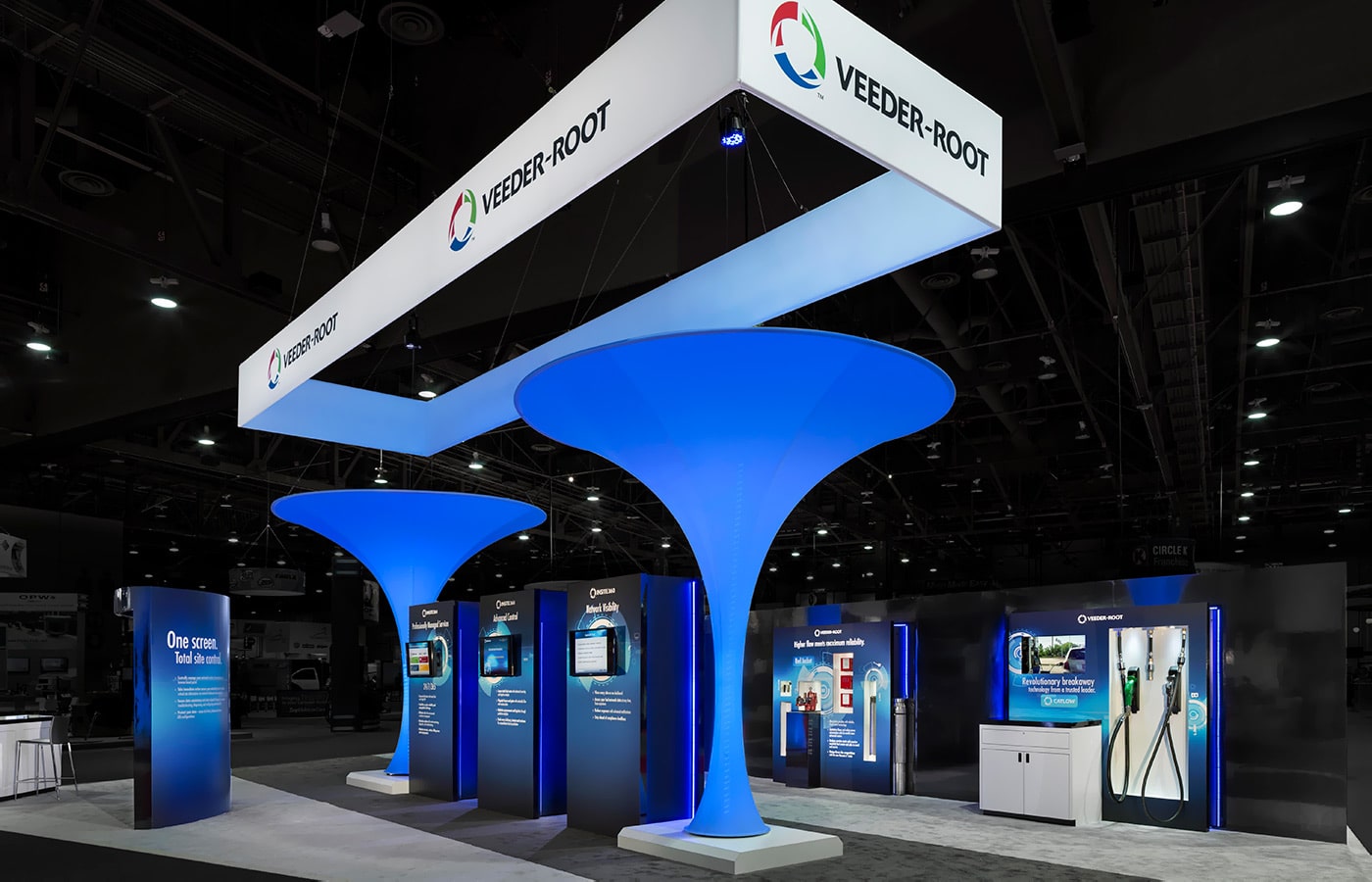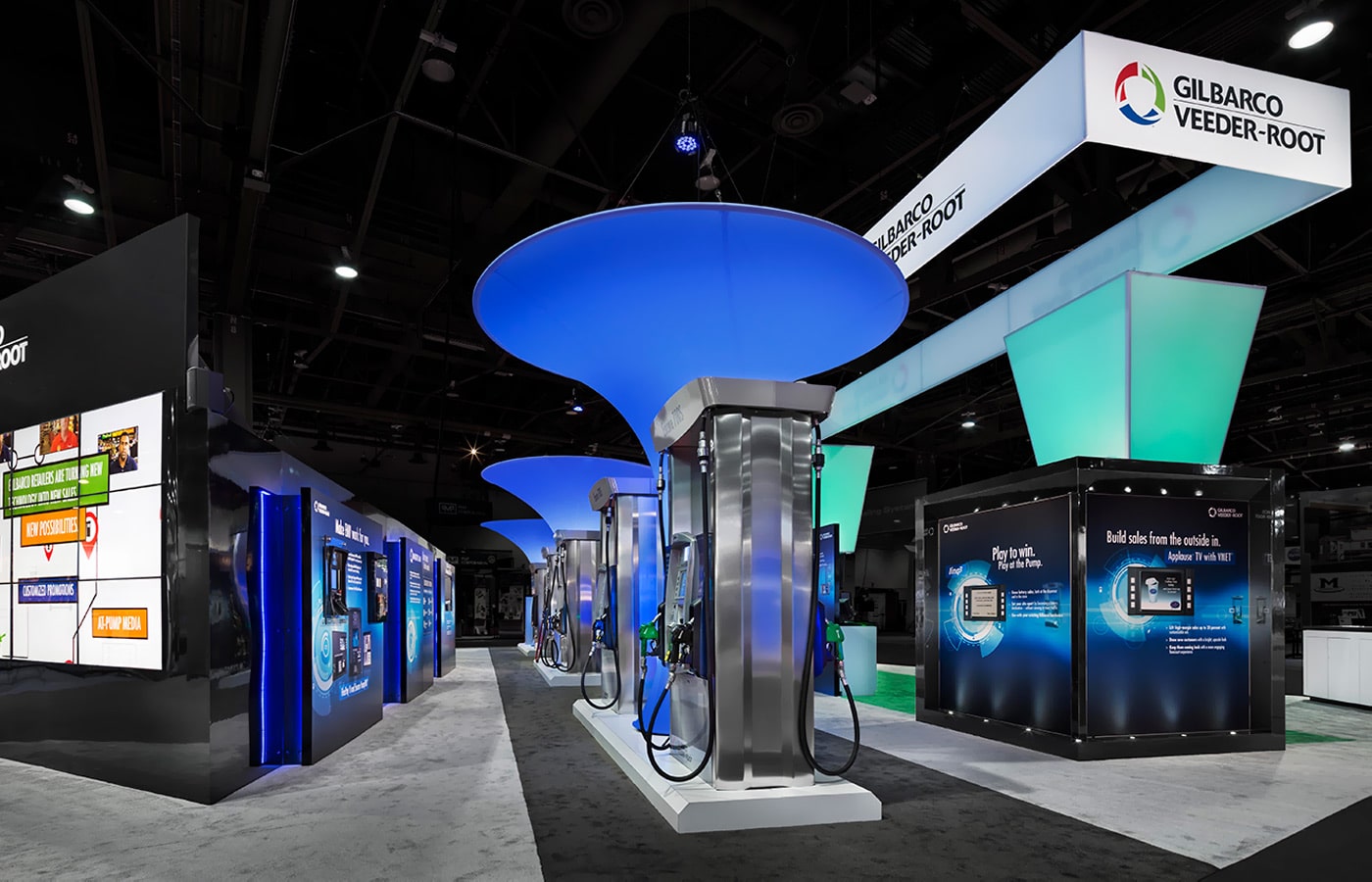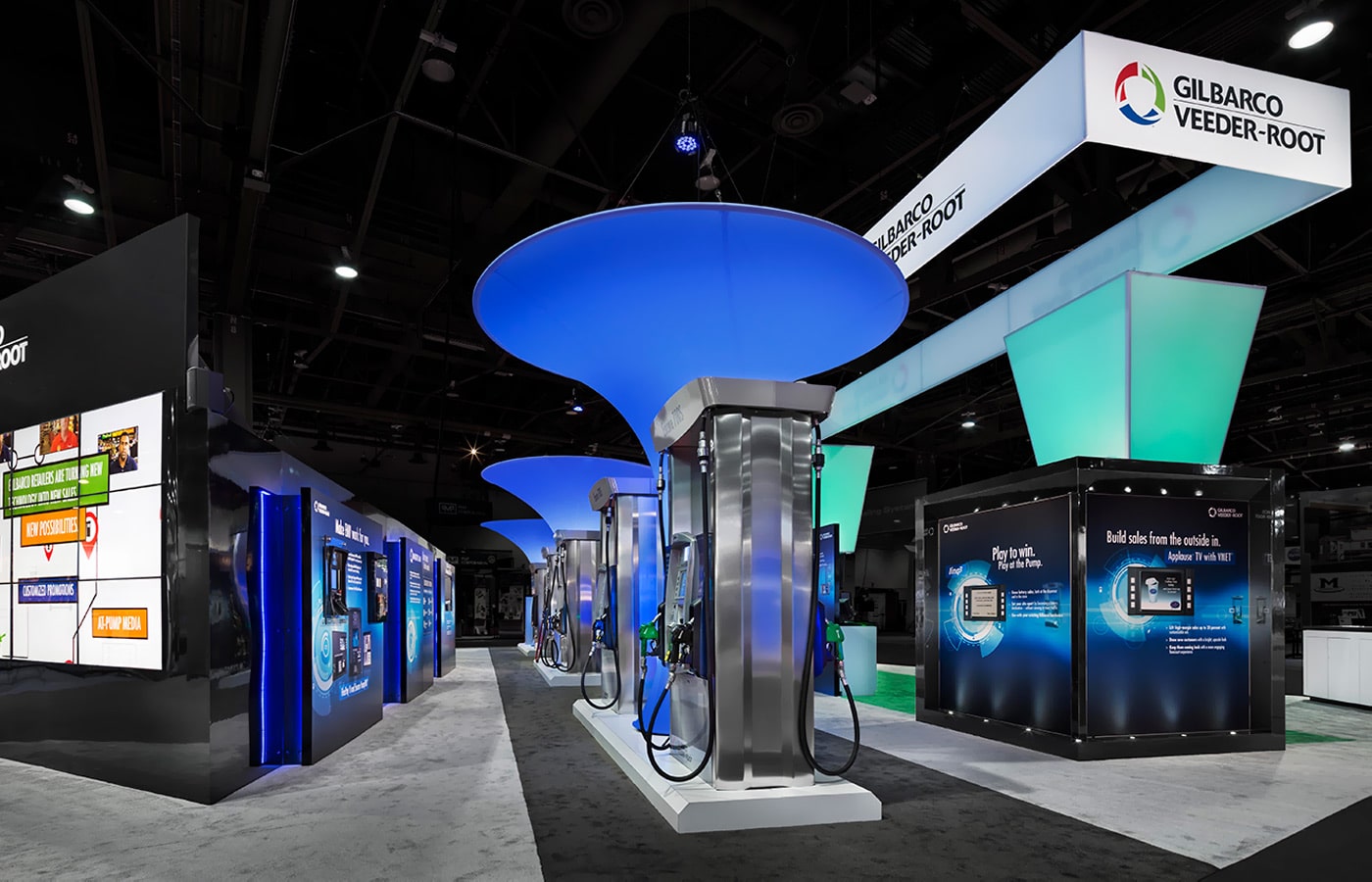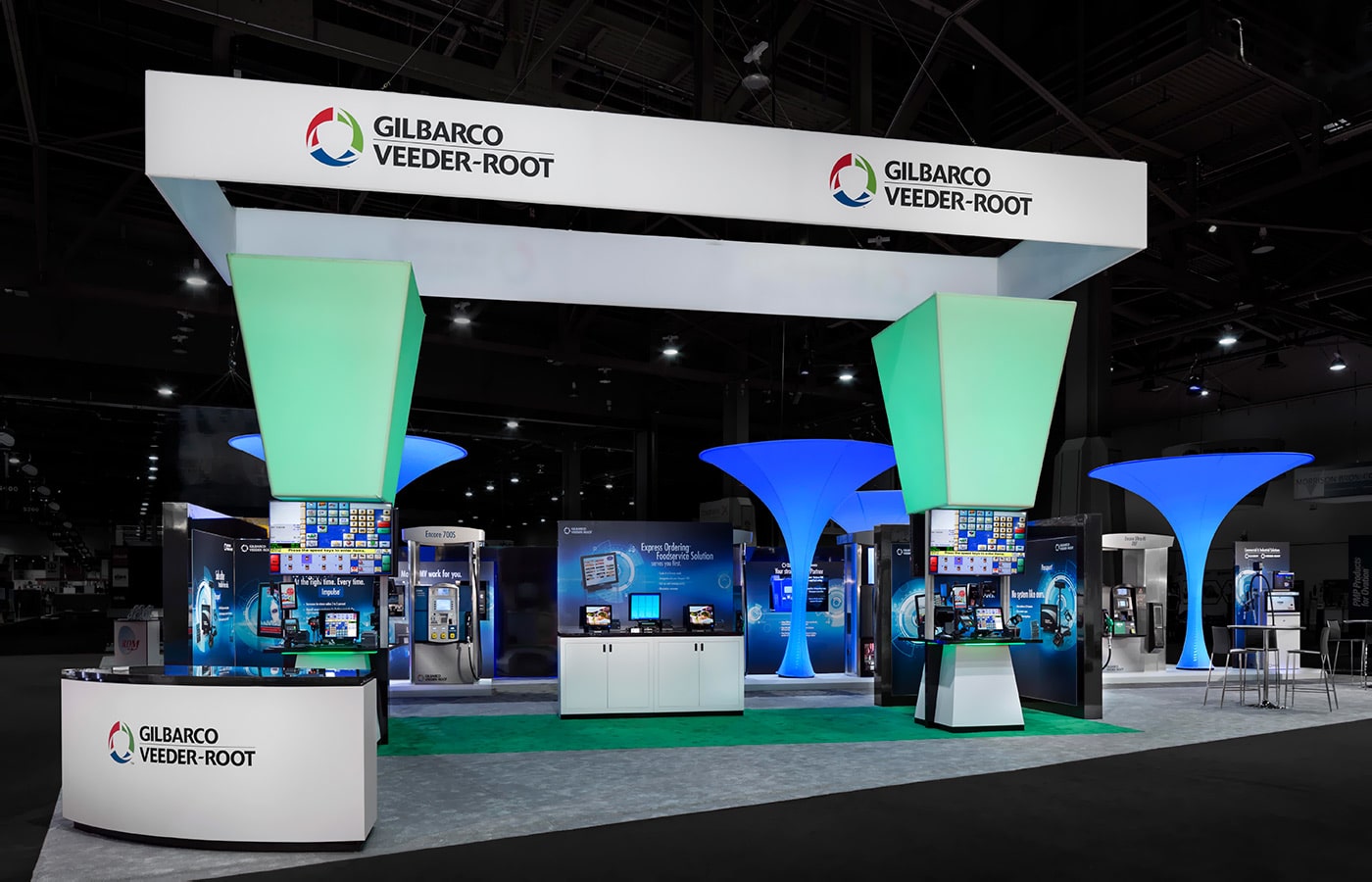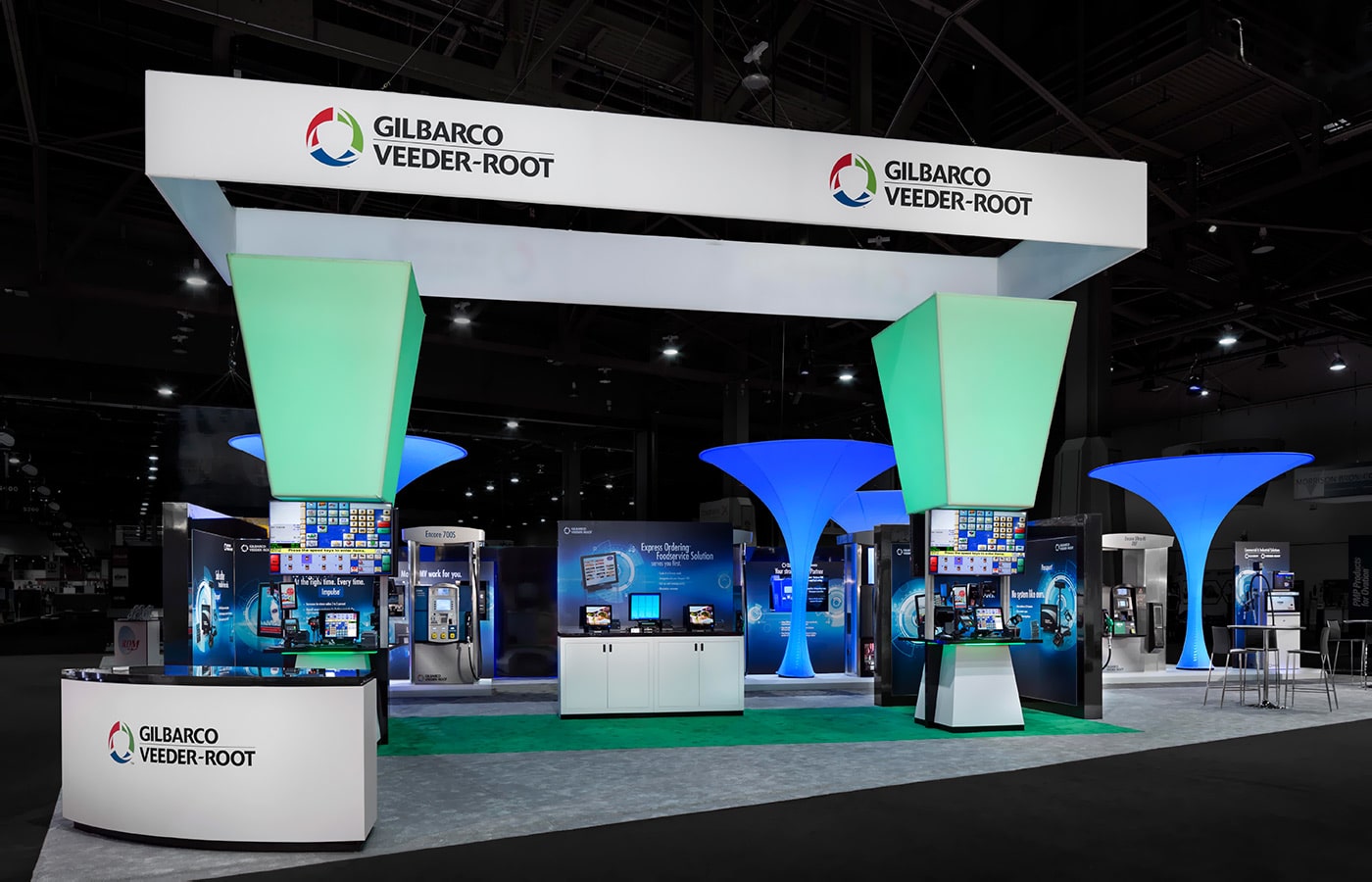 Over the same period of time Echelon has developed immersive exhibit environments in which trade show attendees and key stakeholders could interact with both leading brands at the National Association of Convenience Stores (NACS) Show.
The principles of presentation theater used throughout the two unique spaces facilitated interactive technology demonstrations. Visual lighting cues and a fluid architectural layout combined to guide attendees through a thoughtfully engineered tour of GVR and VR solutions.
Brand Continuity: guests could experience both exhibits in one shared environment.
Technology: a feature video wall for presentations and multiple product information zones were strategically positioned throughout the space.
Integration: existing GVR and VR products were seamlessly woven into unified graphic treatments, video messaging and scaled wall murals which emphasized how cloud solutions layered over current infrastructure.
Interactive: audience-involved presentations gave attendees greater accessibility to solutions and expertise from GVR and VR.
Clean Design: architecture and signage with simple angular lines minimized visual clutter and highlighted the idea that solutions go beyond hardware.