Timing, they say, is everything. And nothing could be closer to the truth for companies who exhibited at the 2018 NAMM show in Anaheim, CA.
With the expansion of the new North Hall of the Anaheim Convention Center, the total square footage of exhibit space at NAMM grew by 20 percent. As such, exhibitors of pro audio, live sound, lighting and entertainment technology had a tremendous, never-before- seen opportunity—more floor space, demo and meeting areas, and expanded networking opportunities with clients, prospects and fans.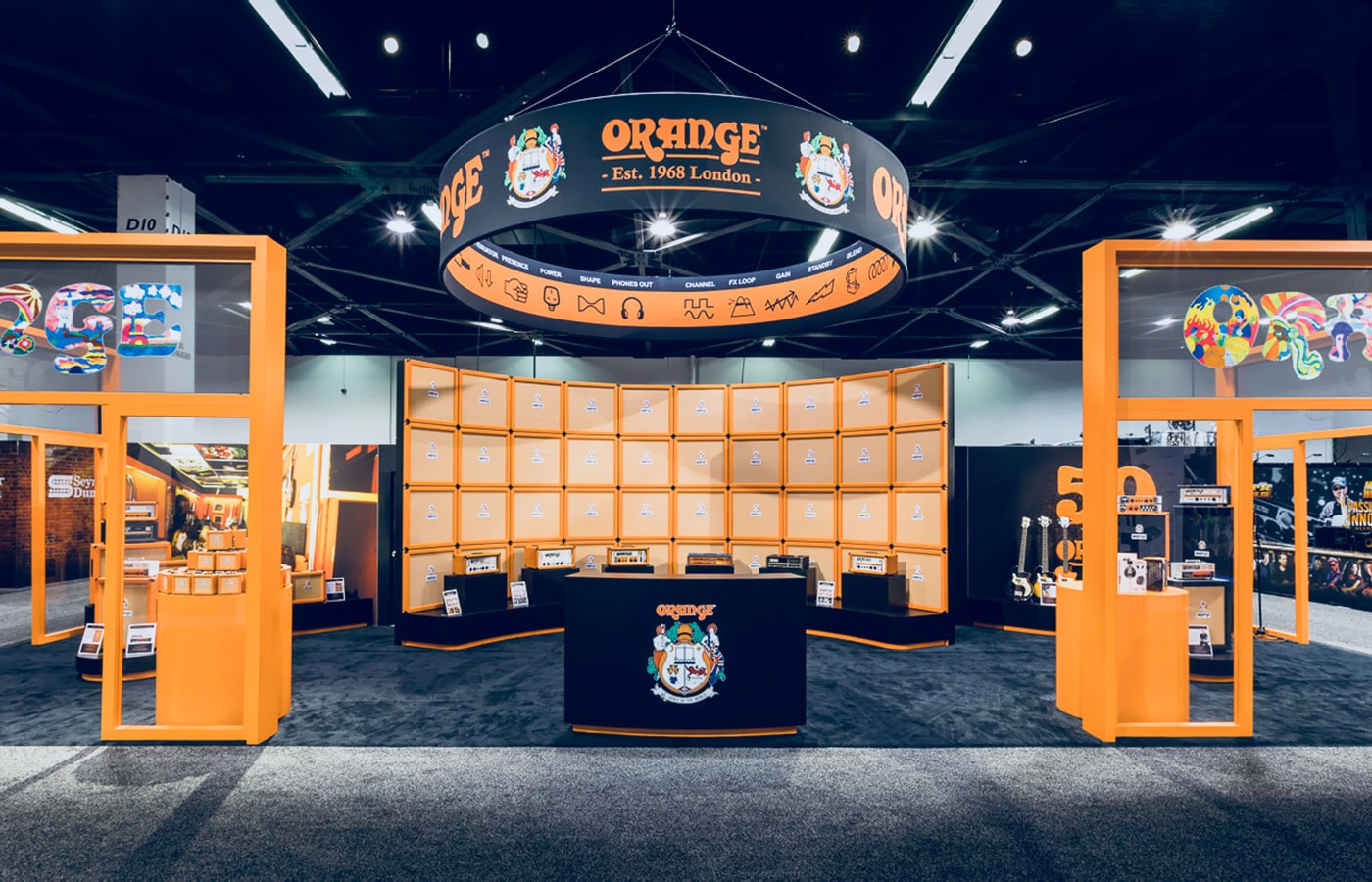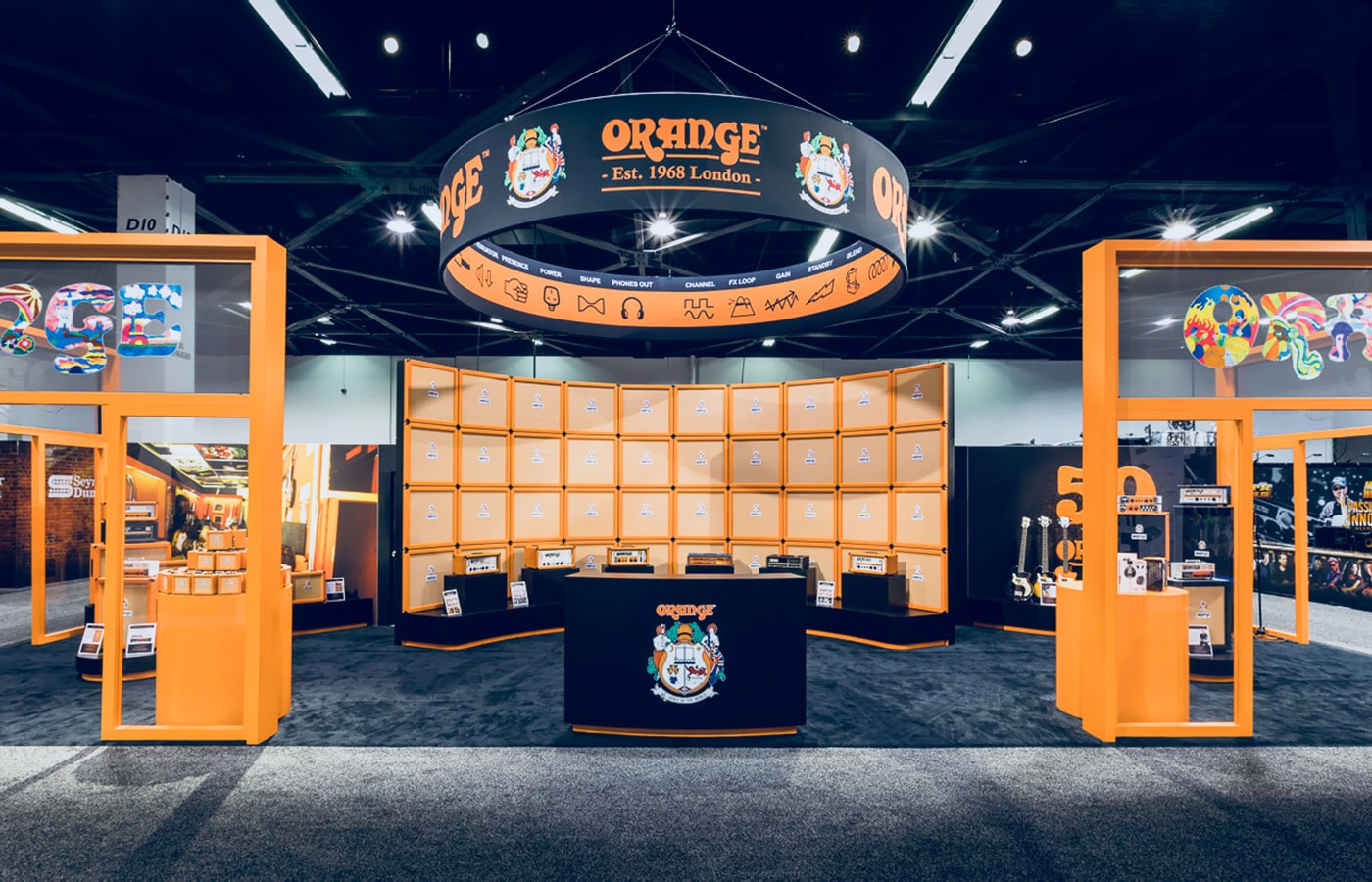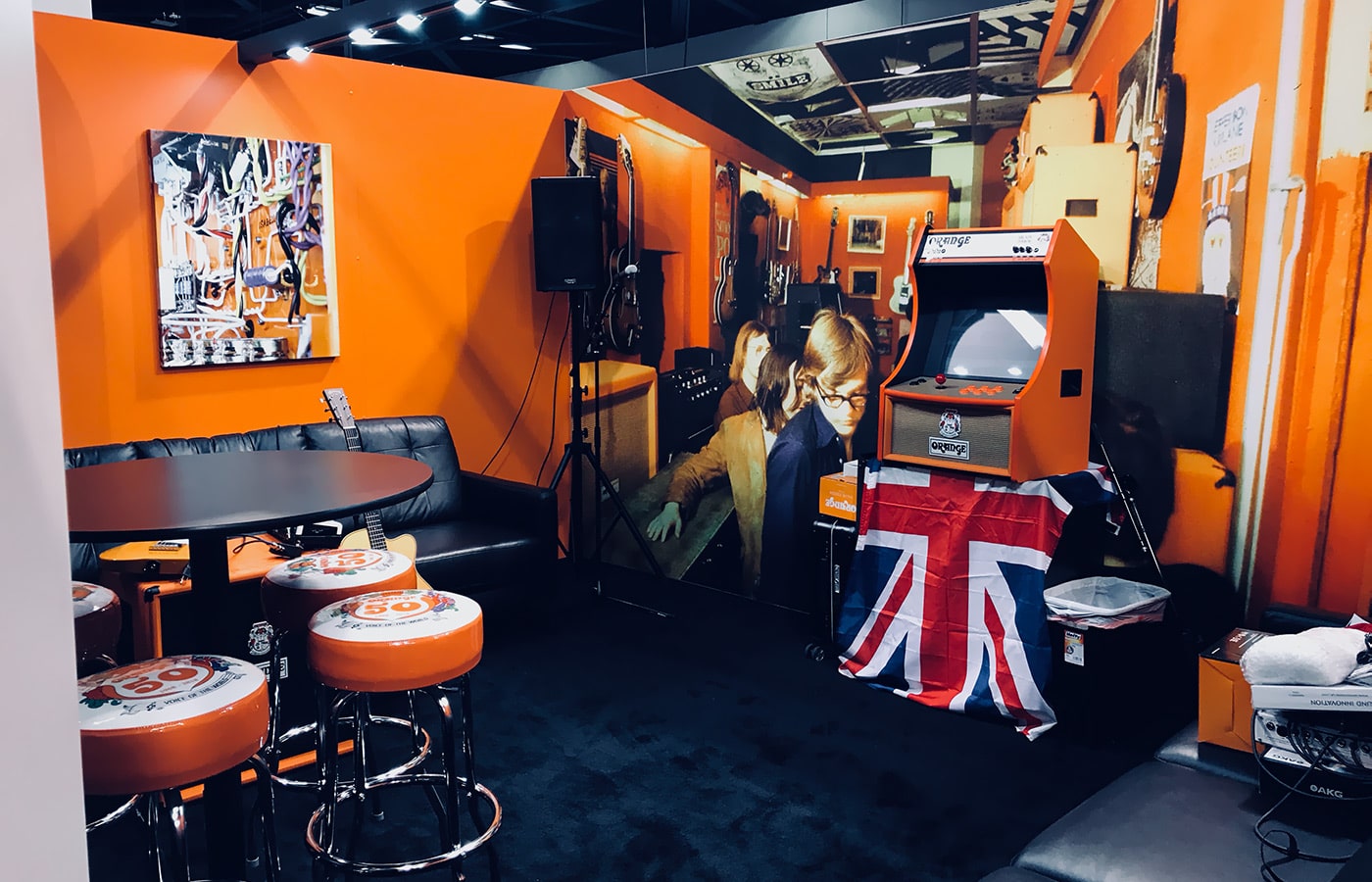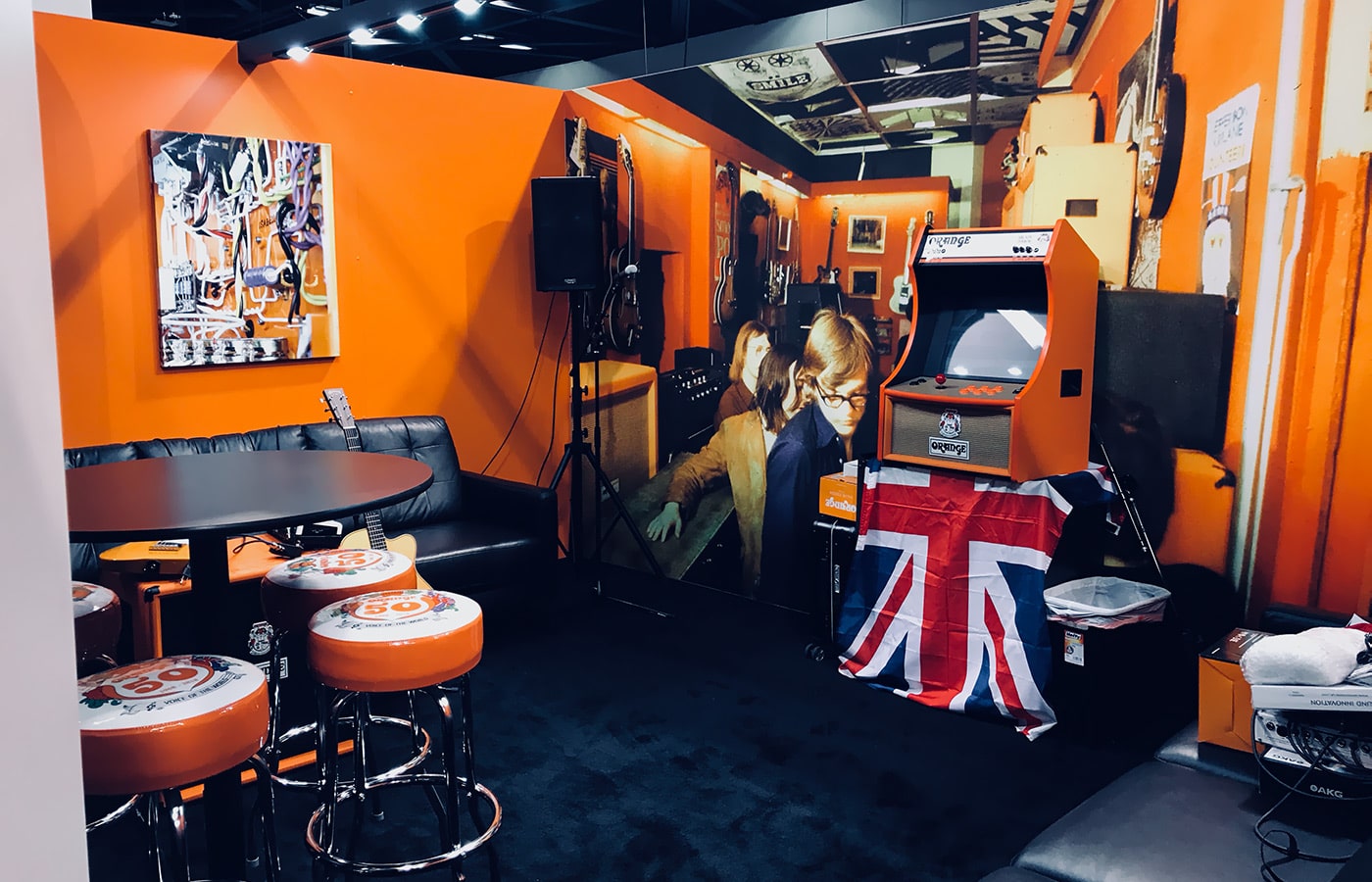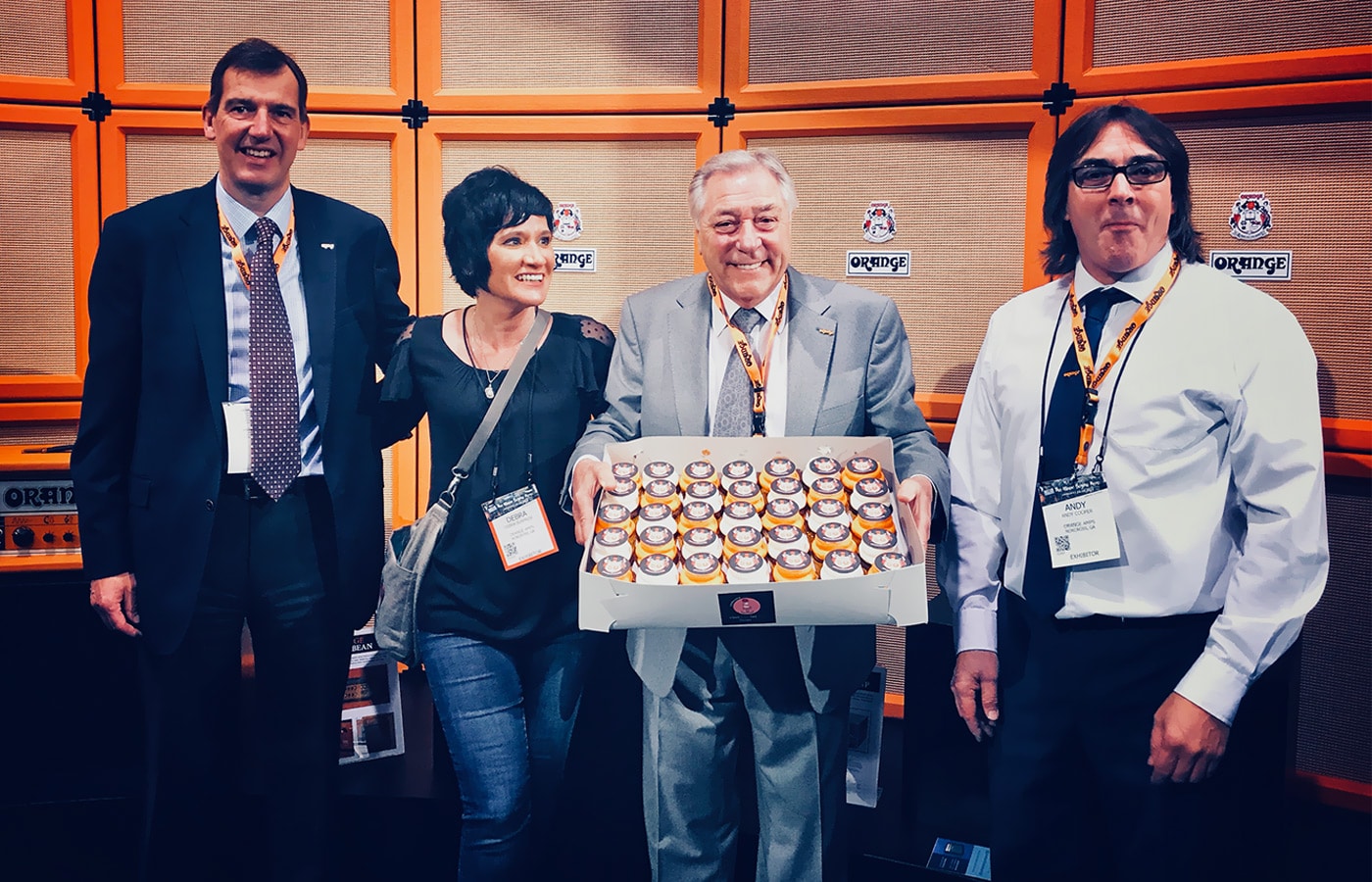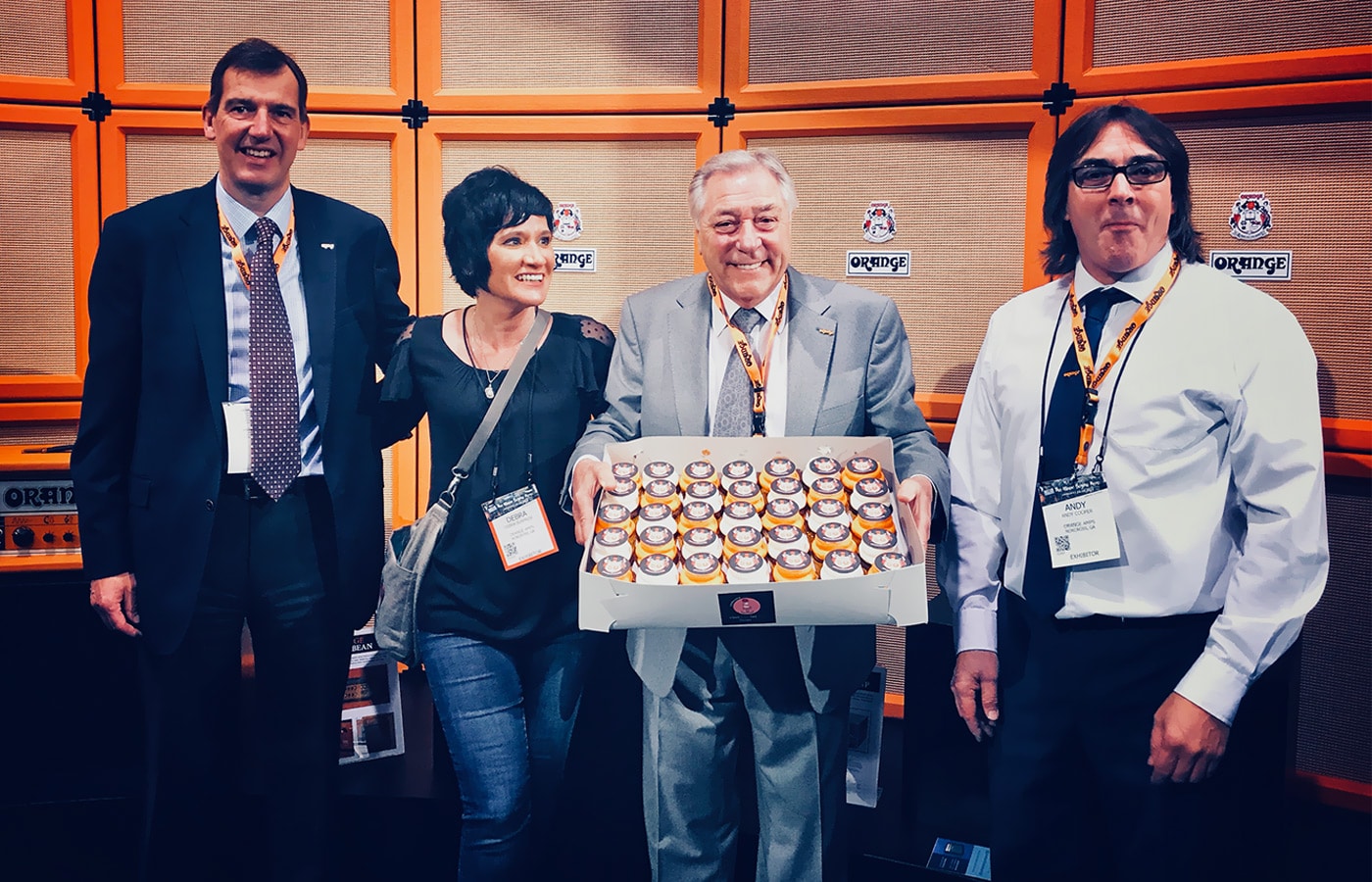 Echelon had the opportunity to partner with Orange Amps on the design and production of its new 2018 NAMM exhibit.
With their invaluable input, Echelon produced a custom 30' x 50' island exhibit designed to WOW audiences and position Orange for success at NAMM for years to come.