RotoMetrics is the industry leader in die cutting and tag, and label technology. Their marketing team challenged Echelon to redesign their 2400 SQFT exhibit at Labelexpo with a big caveat - we had to hold budget flat from the previous year's activation.
Our designers developed a solution that opened up the booth space, and eliminated unnecessary architecture, weight and setup time required to install.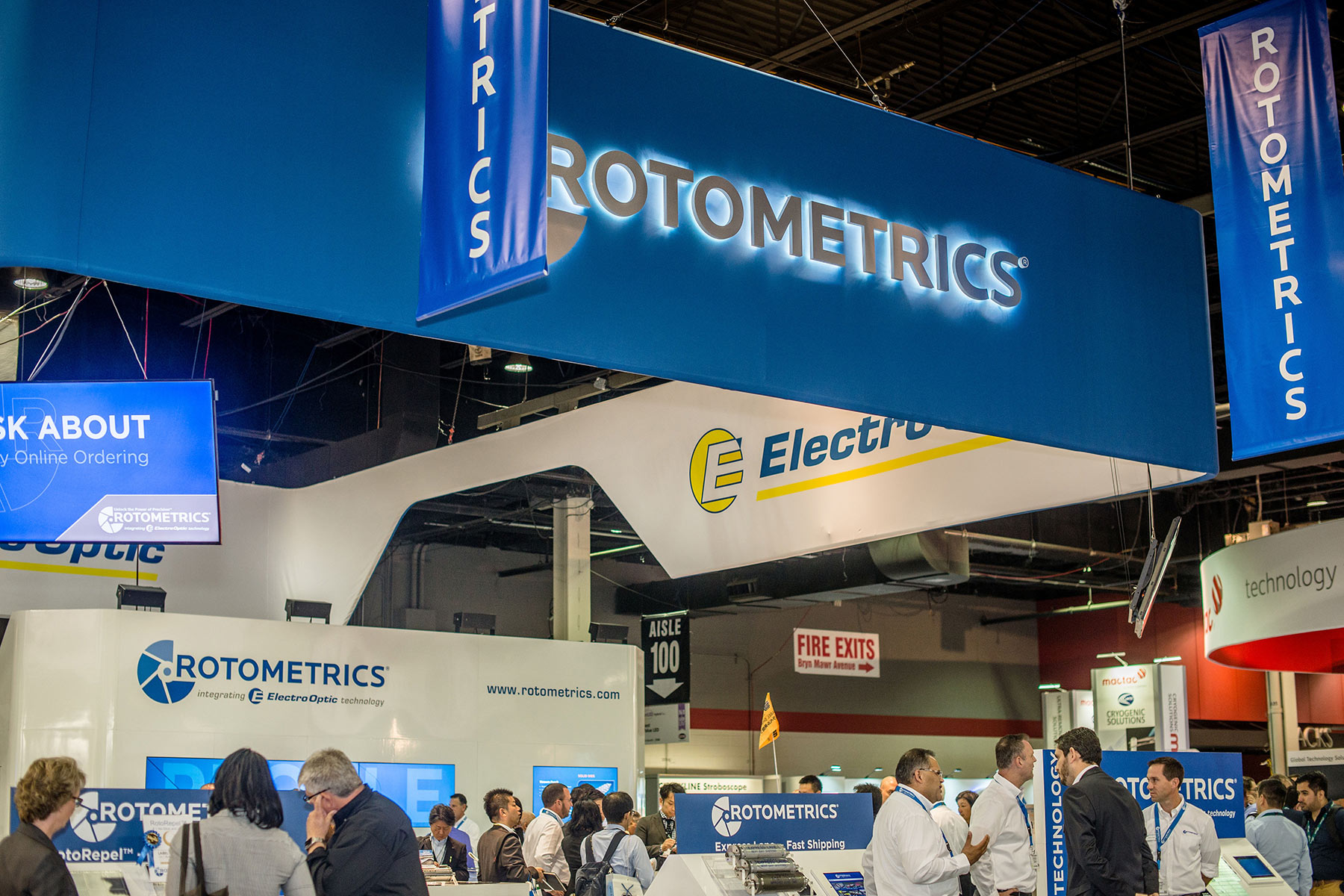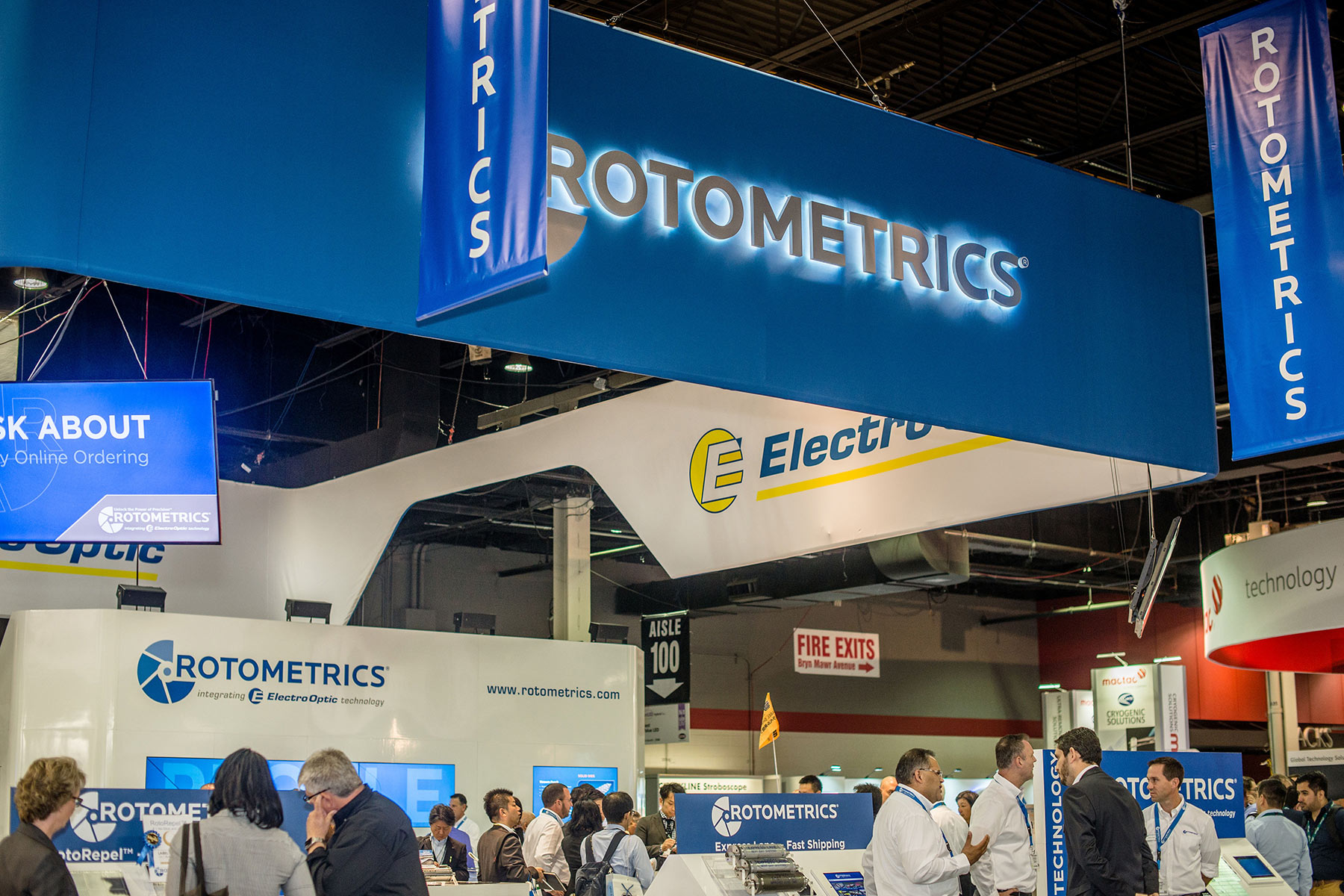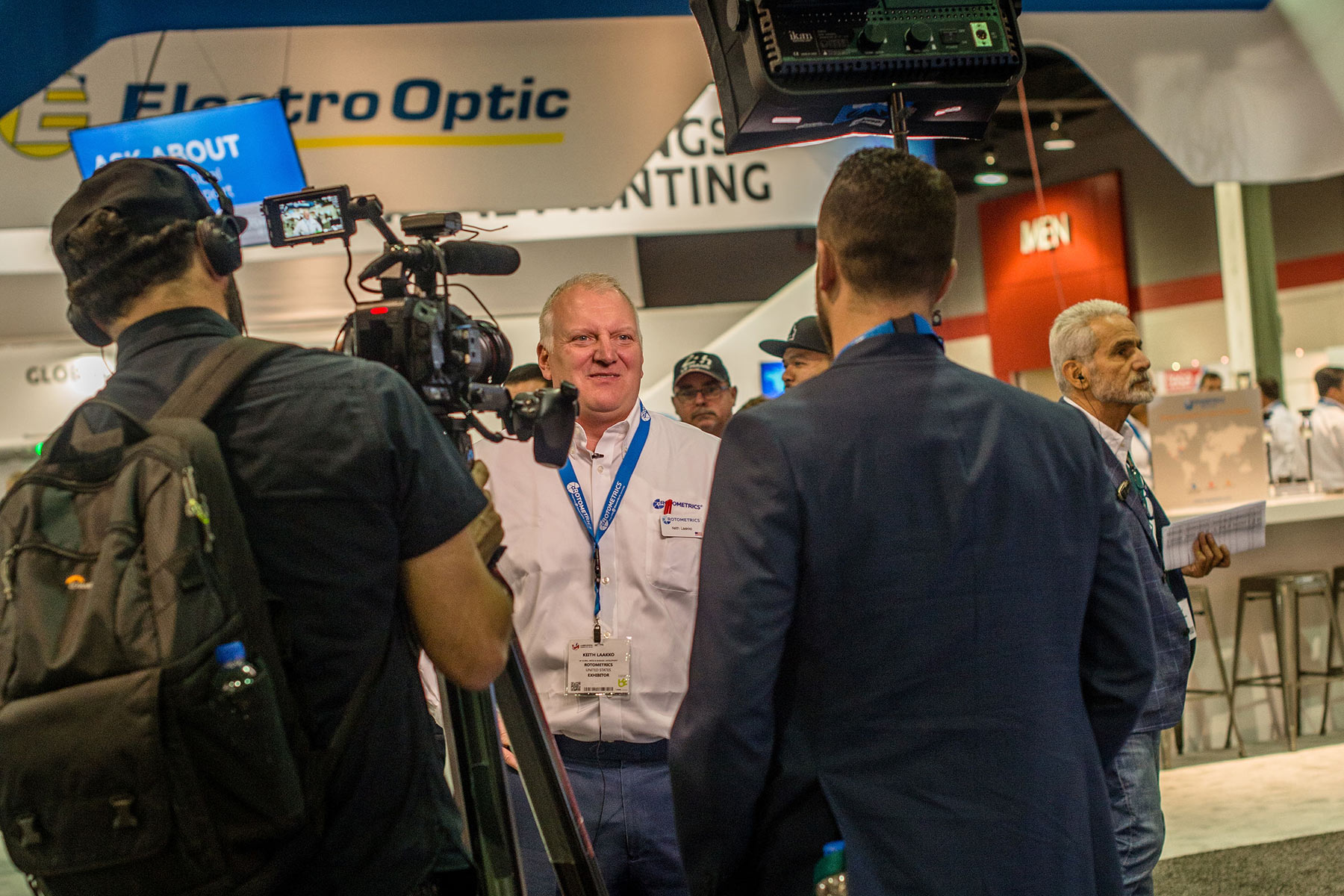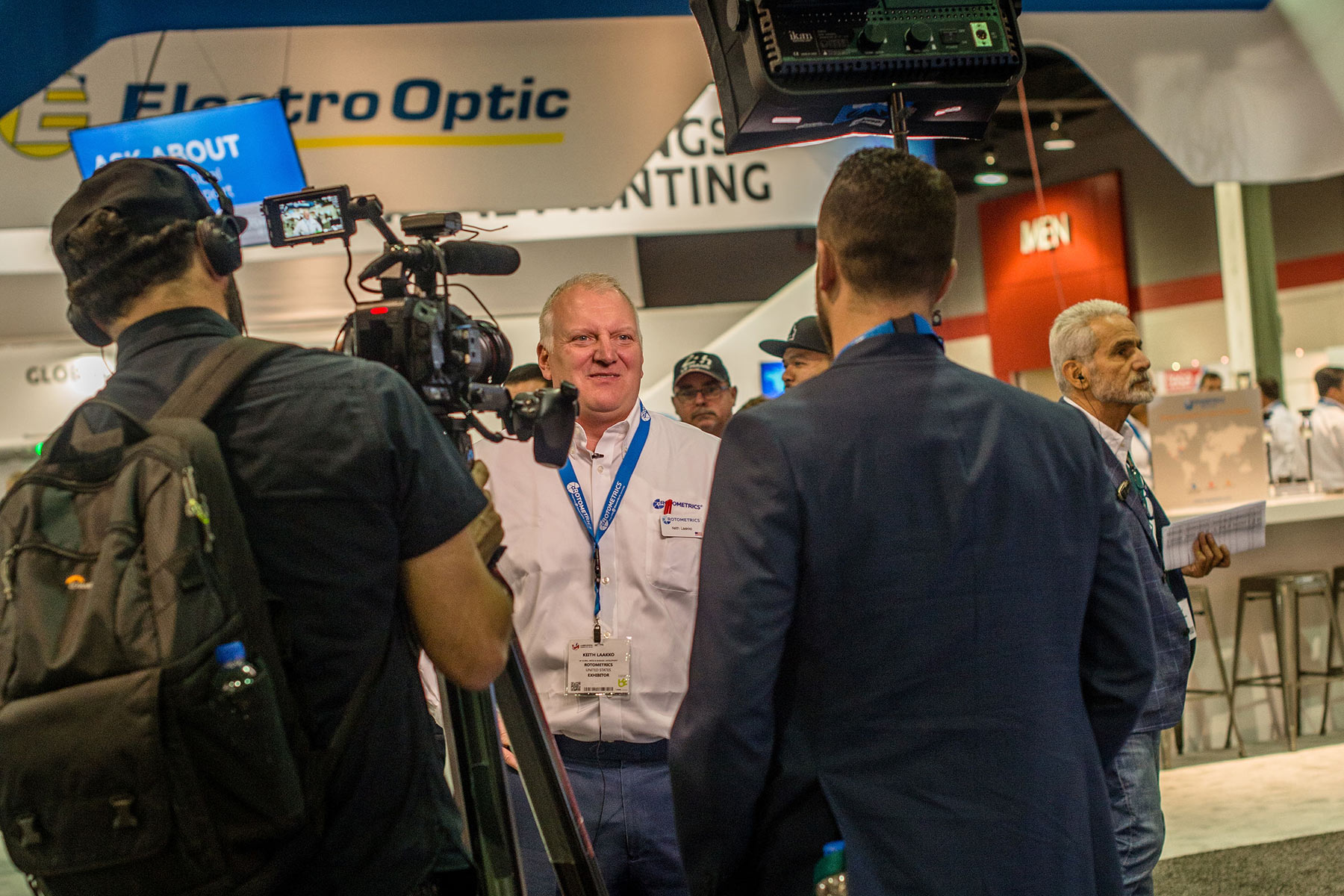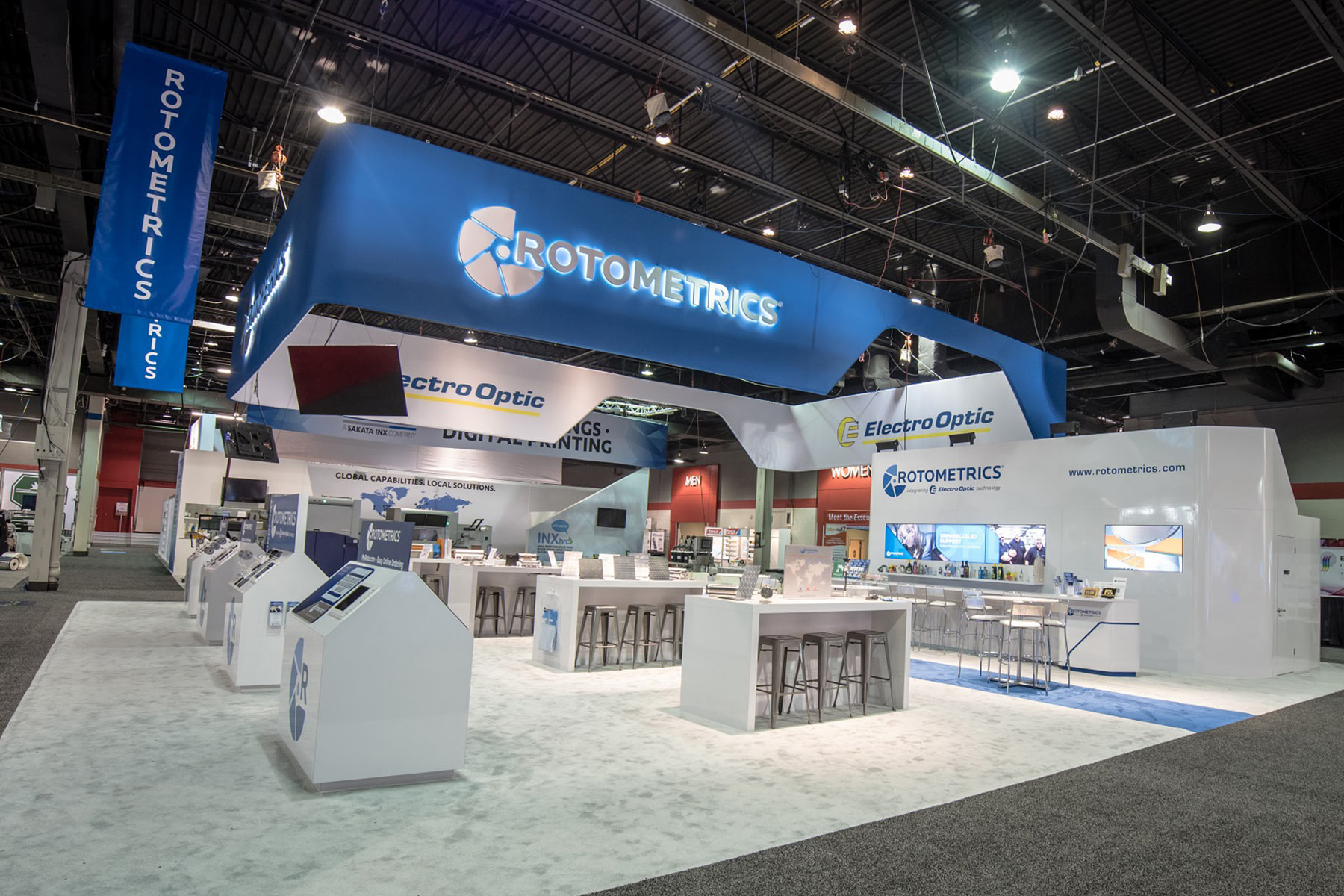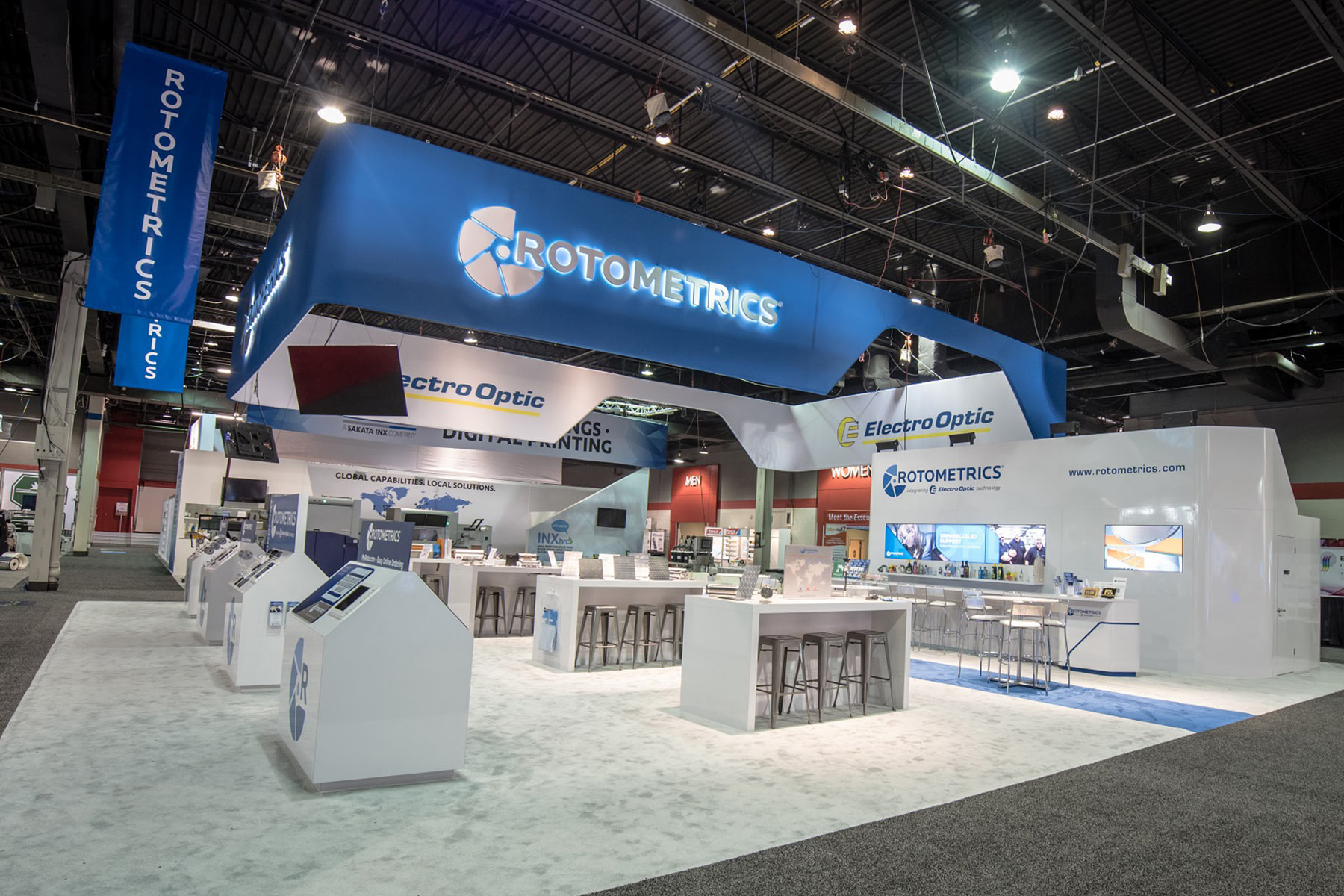 We recycled aluminum sign parts to create new brand identity and used the additional savings to fabricate engaging product displays. Our digital team developed an interactive library for touch screens at each display as well as motion design content that spanned three adjacent HD displays.