Winsight LLC, a business-to-business media, event, data and information company specializing in the convenience-retailing, grocery, restaurant and noncommercial foodservice industries made the move to Echelon from a previous provider after an extensive process this past year 2018.
With a presence at NACS and NRA, they turned to us to freshen up their current properties. They also felt very comfortable in our leadership and the fact that Echelon was willing to fully support them from start to finish, something their previous partner wasn't able to do.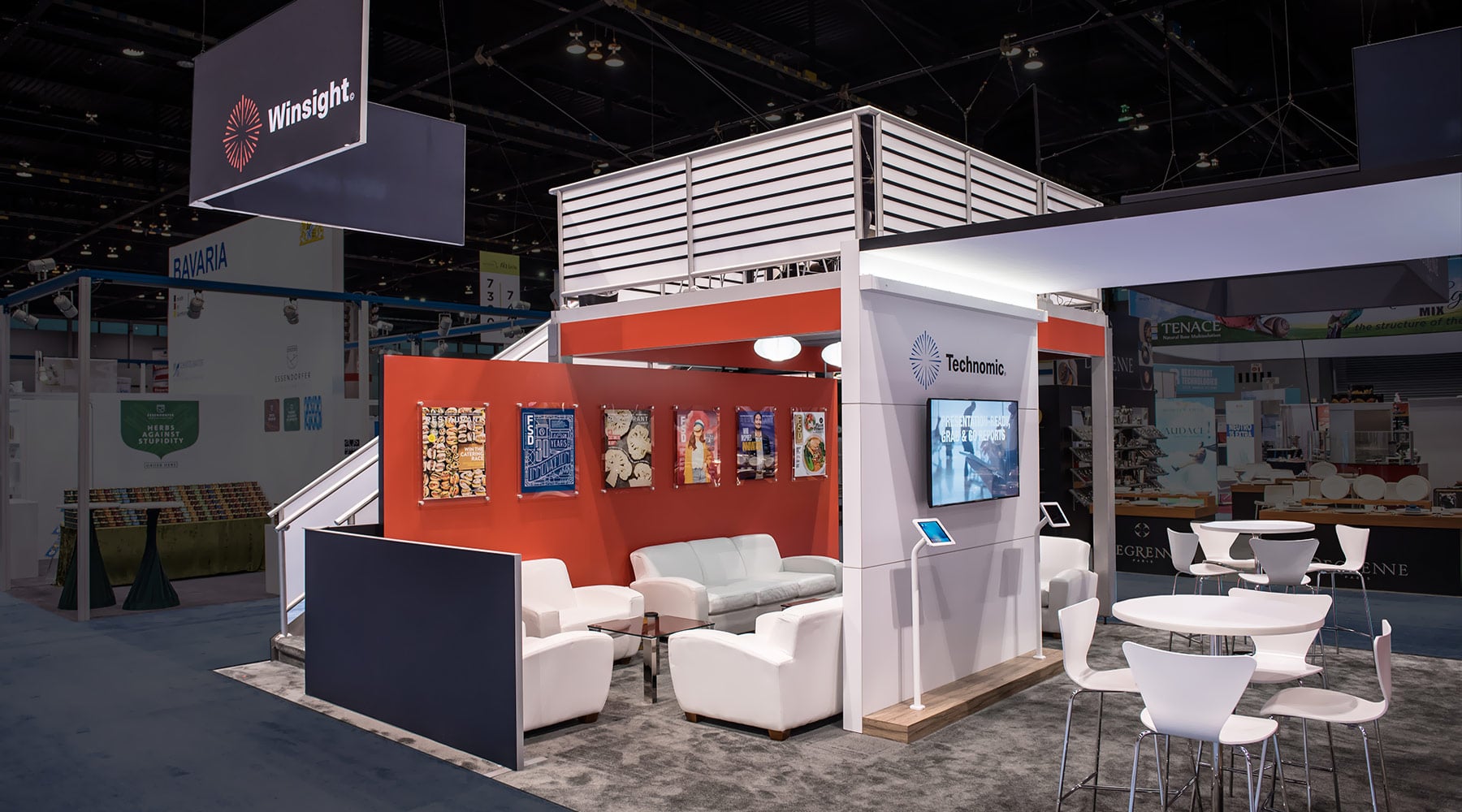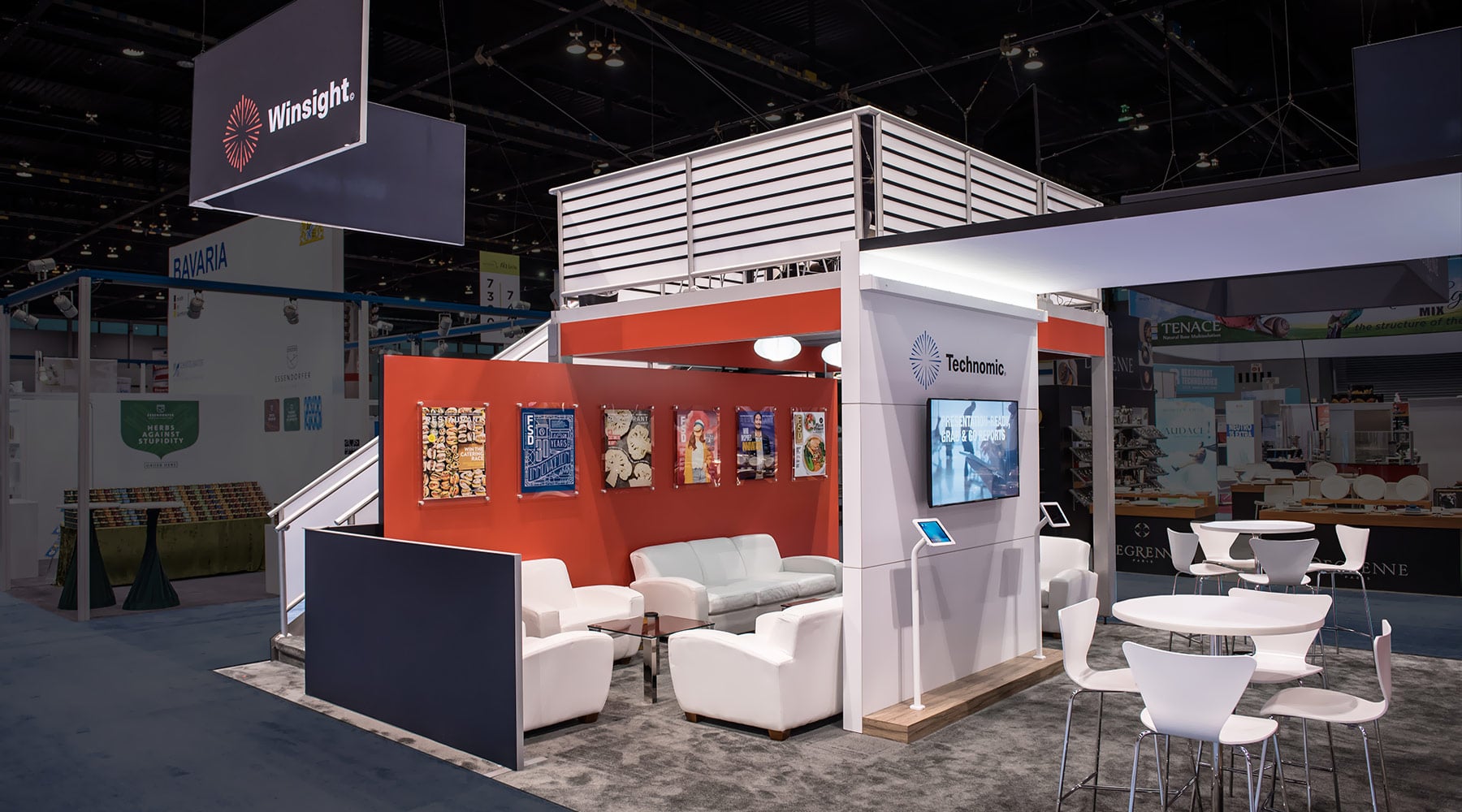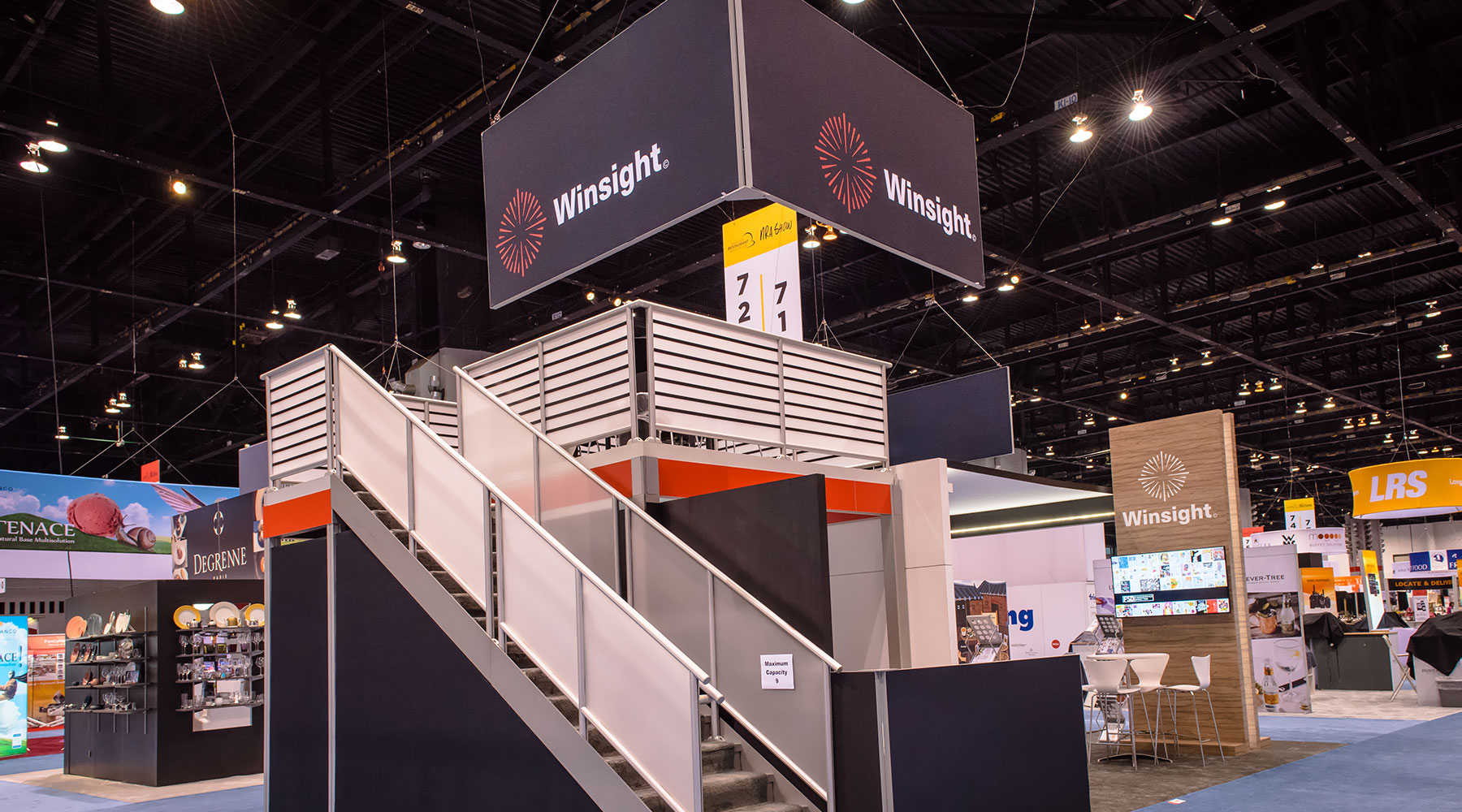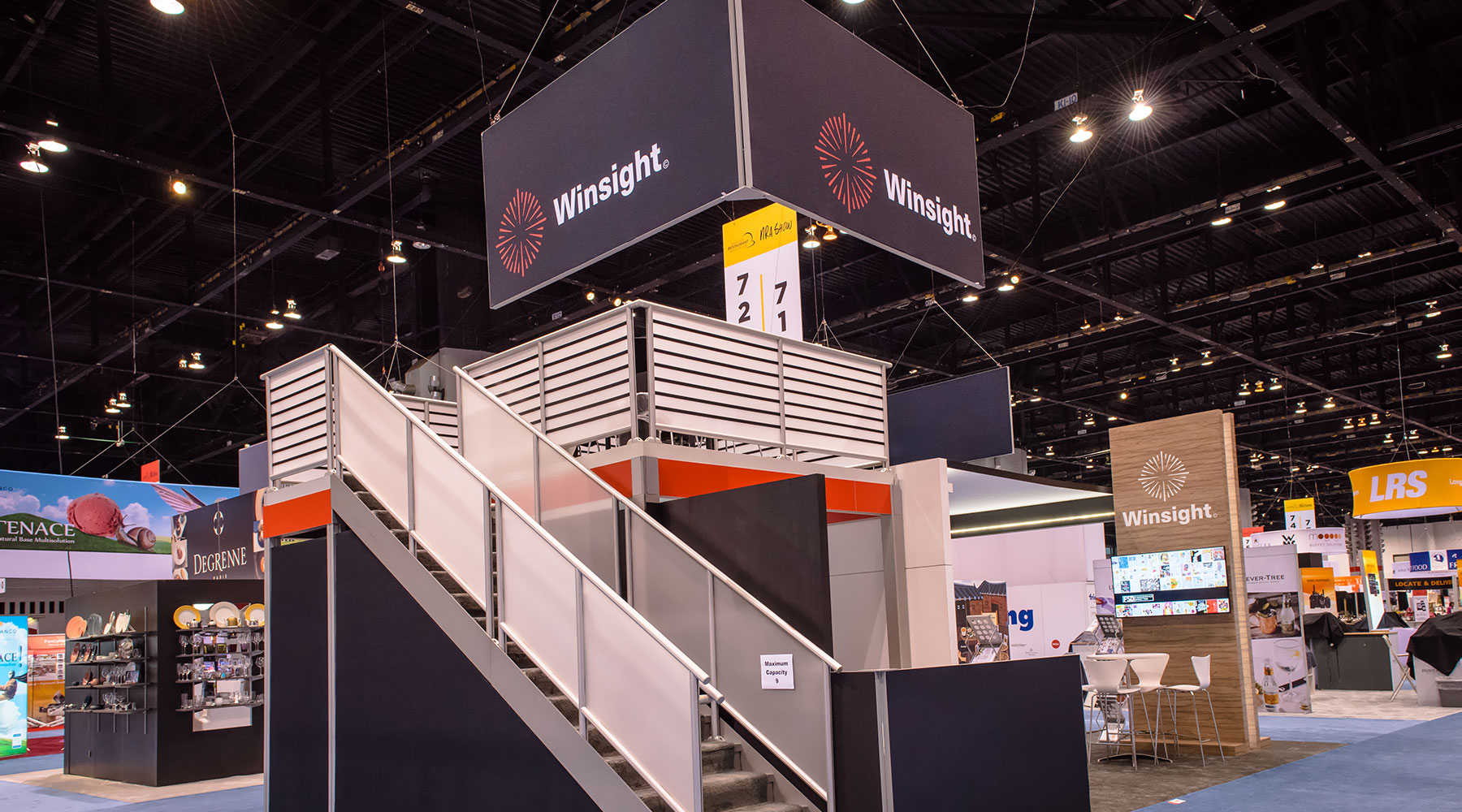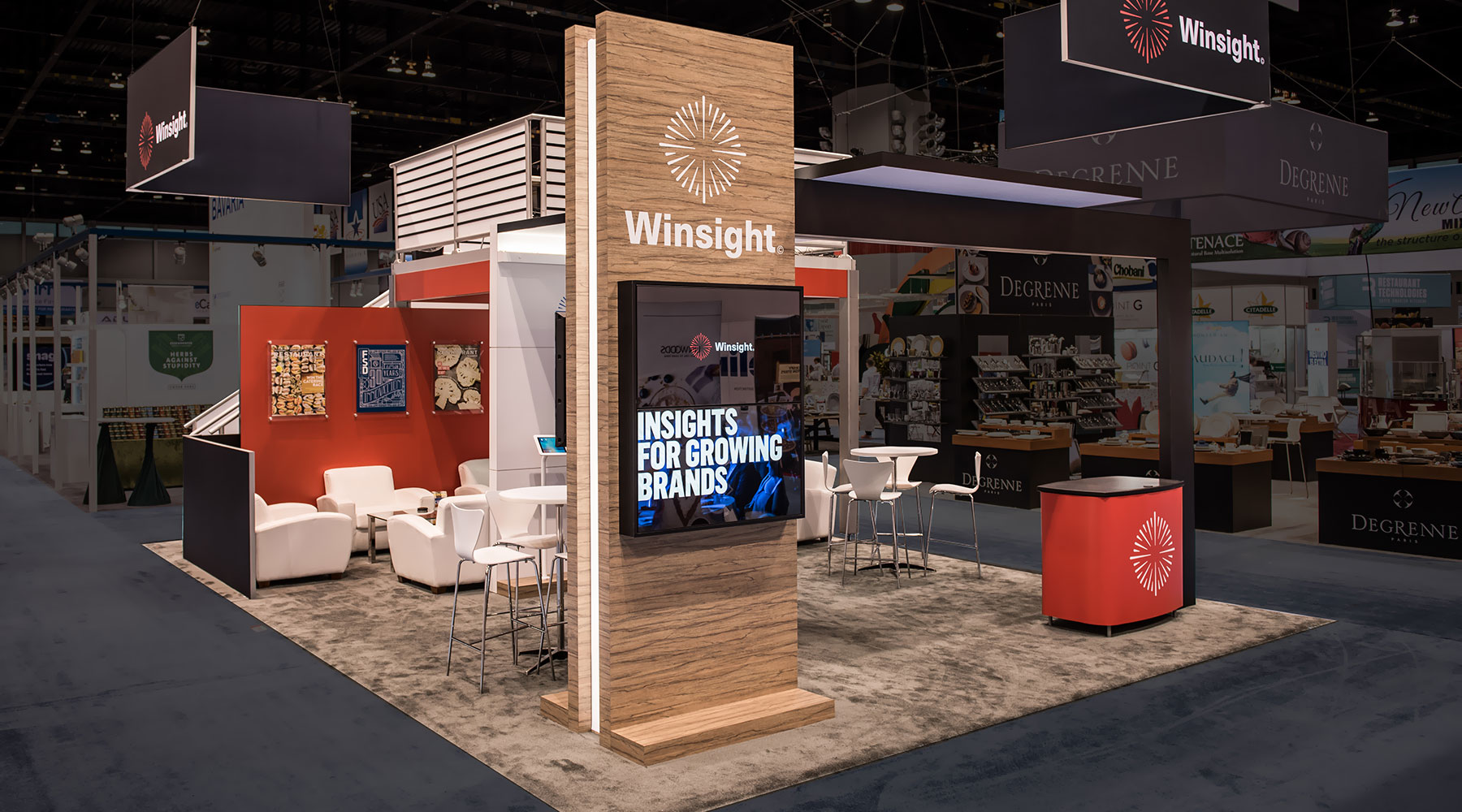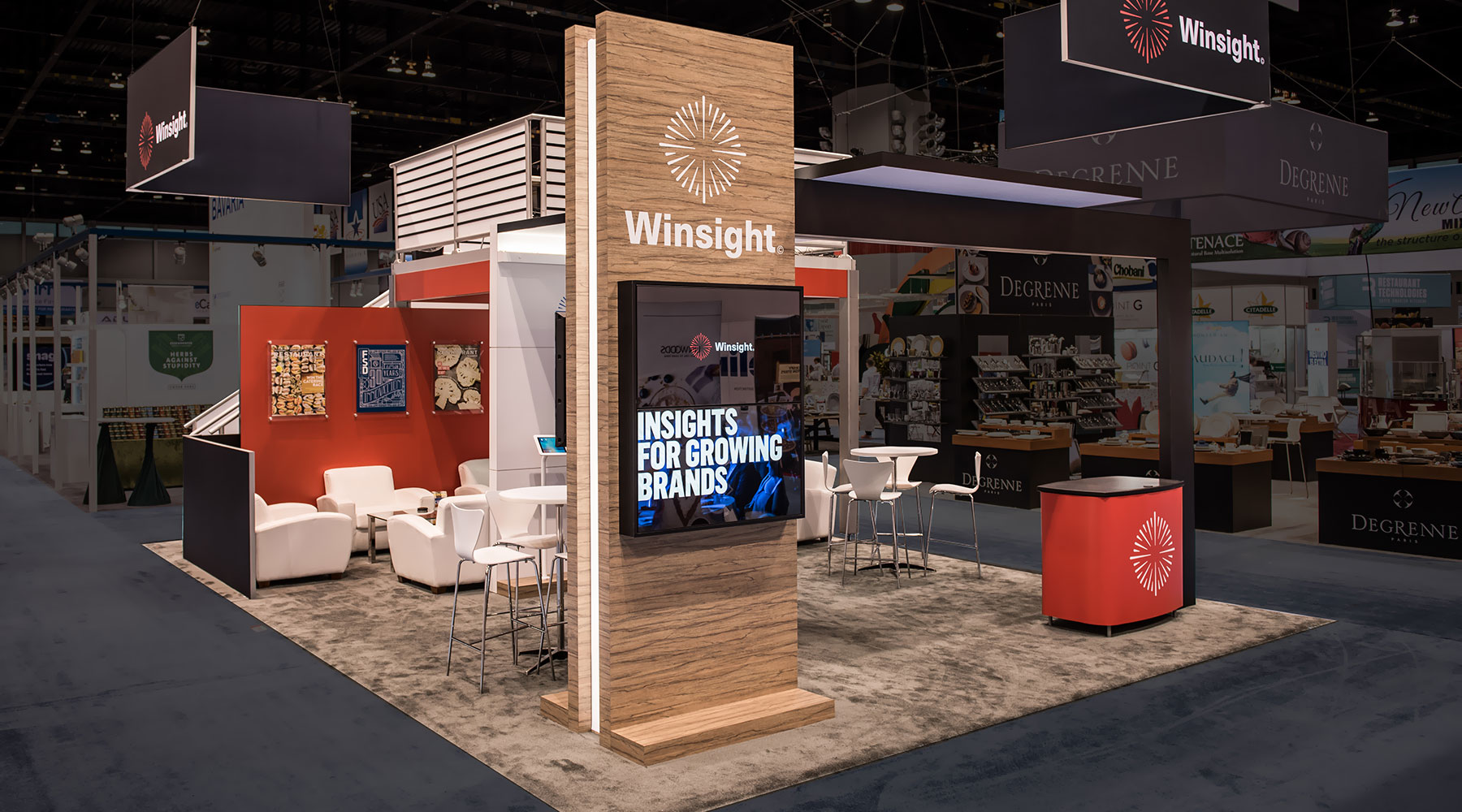 Debuting at NRA, Echelon transformed and updated their current properties to look more inviting to the attendees and partners.
By simply pushing the main deck to aisle the exhibit space opened up considerably which allowed for more attendee space in the main part of the booth. We also added a focal tower that helped to engage attendees with digital signage and branding opportunities.