MAX Digital provides auto dealers solutions for managing inventory and streamlining the sales process.
This year at the National Auto Dealers Association (NADA) trade show in San Francisco, MAX Digital challenged Echelon to design a 1500-square foot custom rental booth to launch its new Profit to the Max application, and provide an open and inviting set of demo experiences.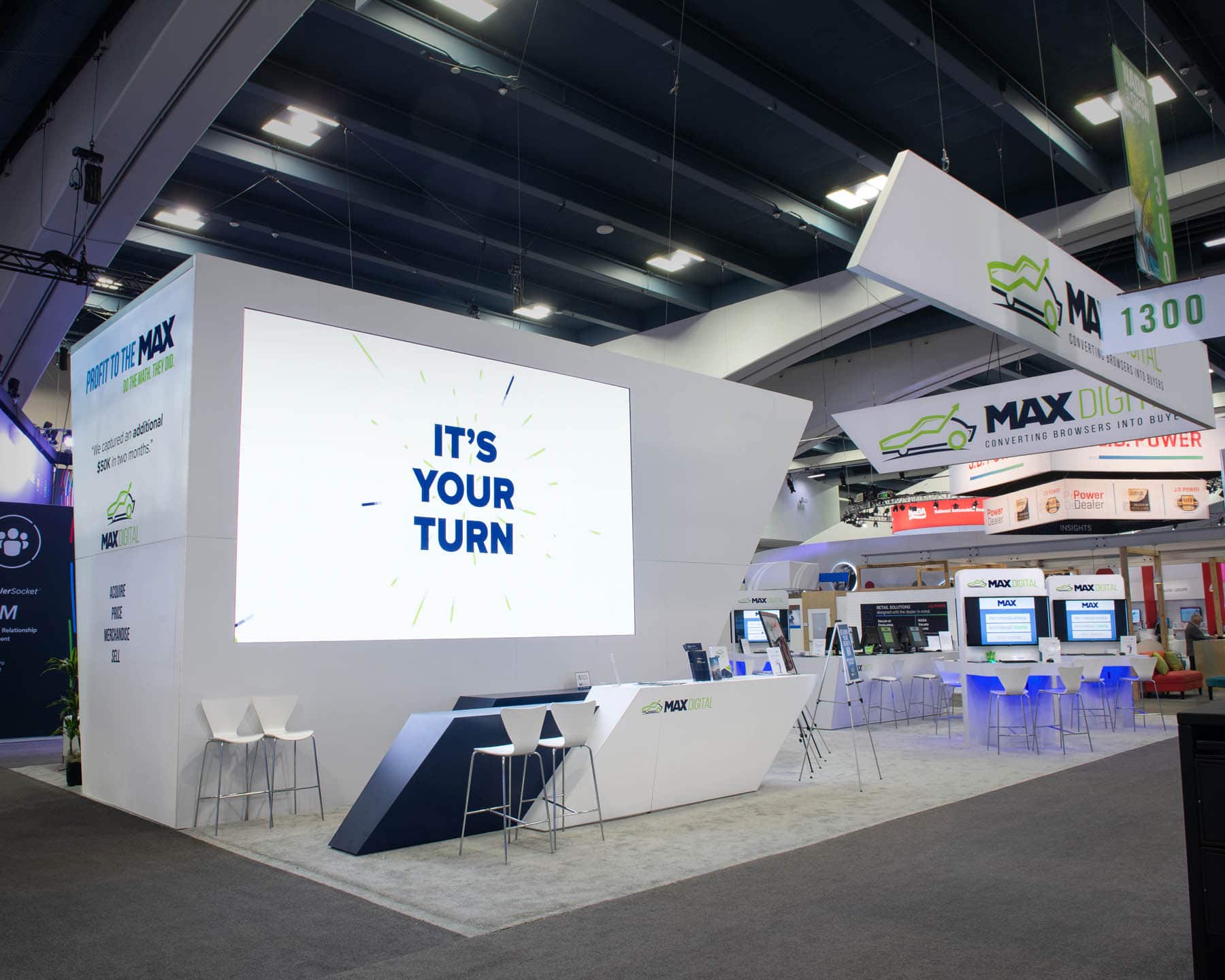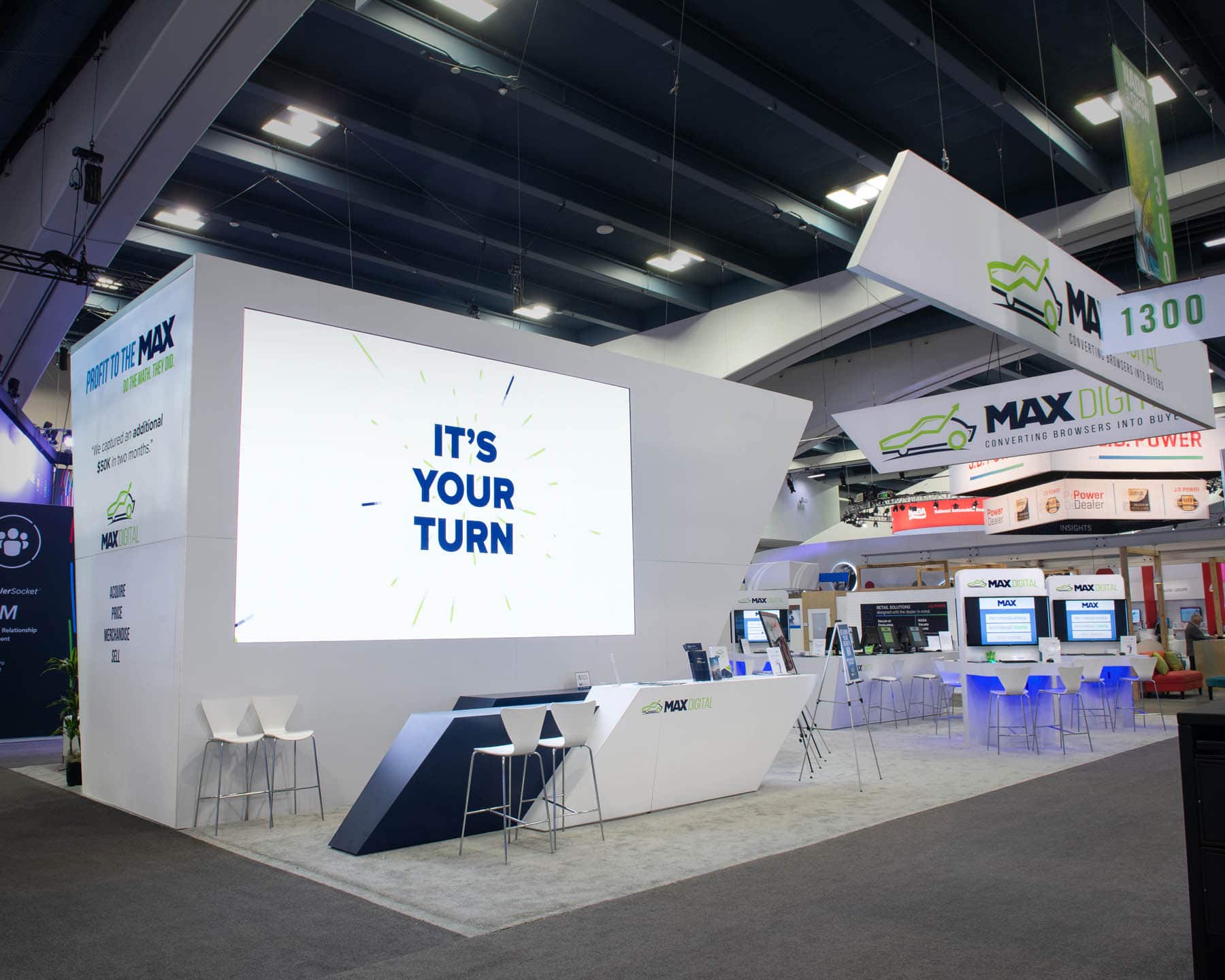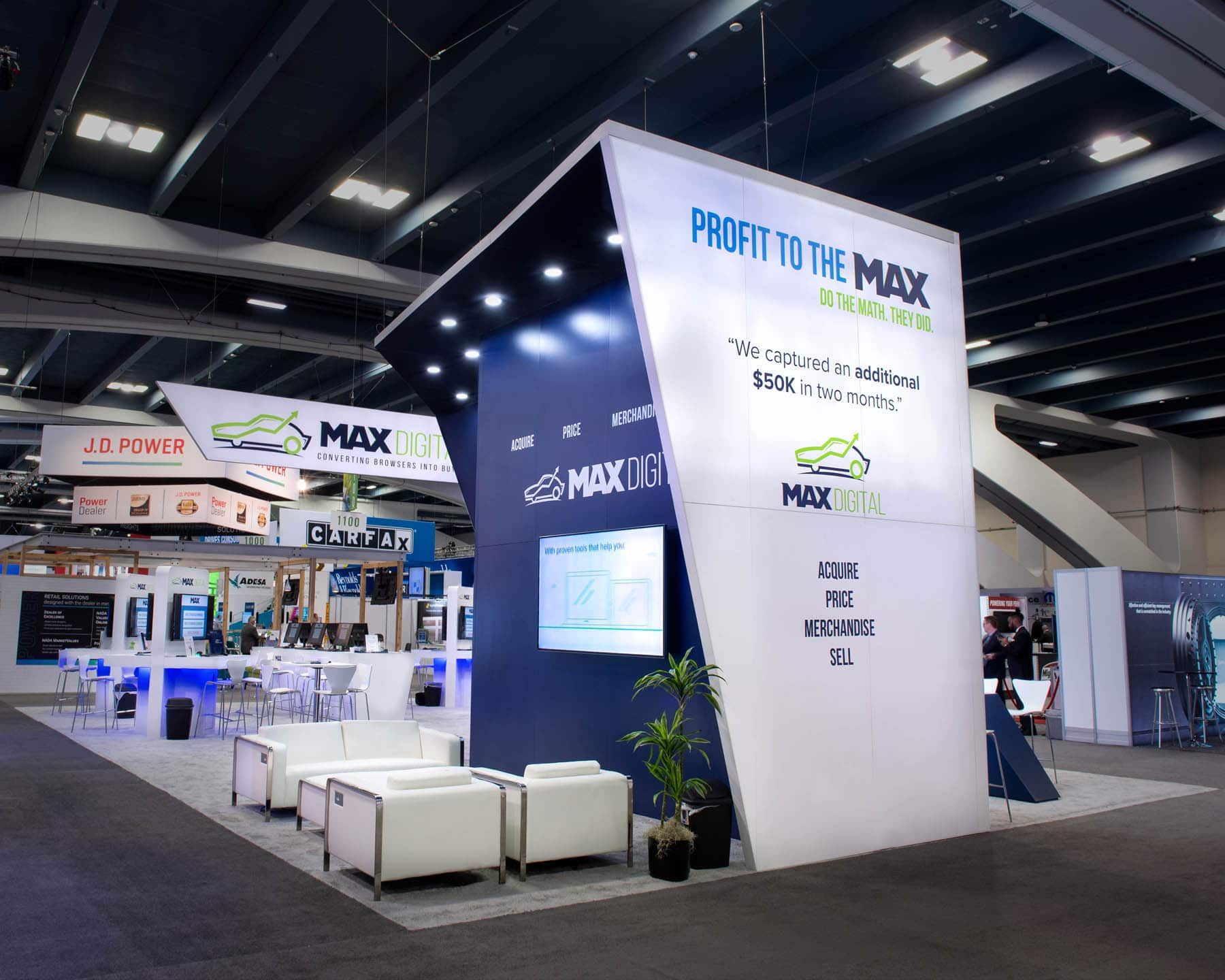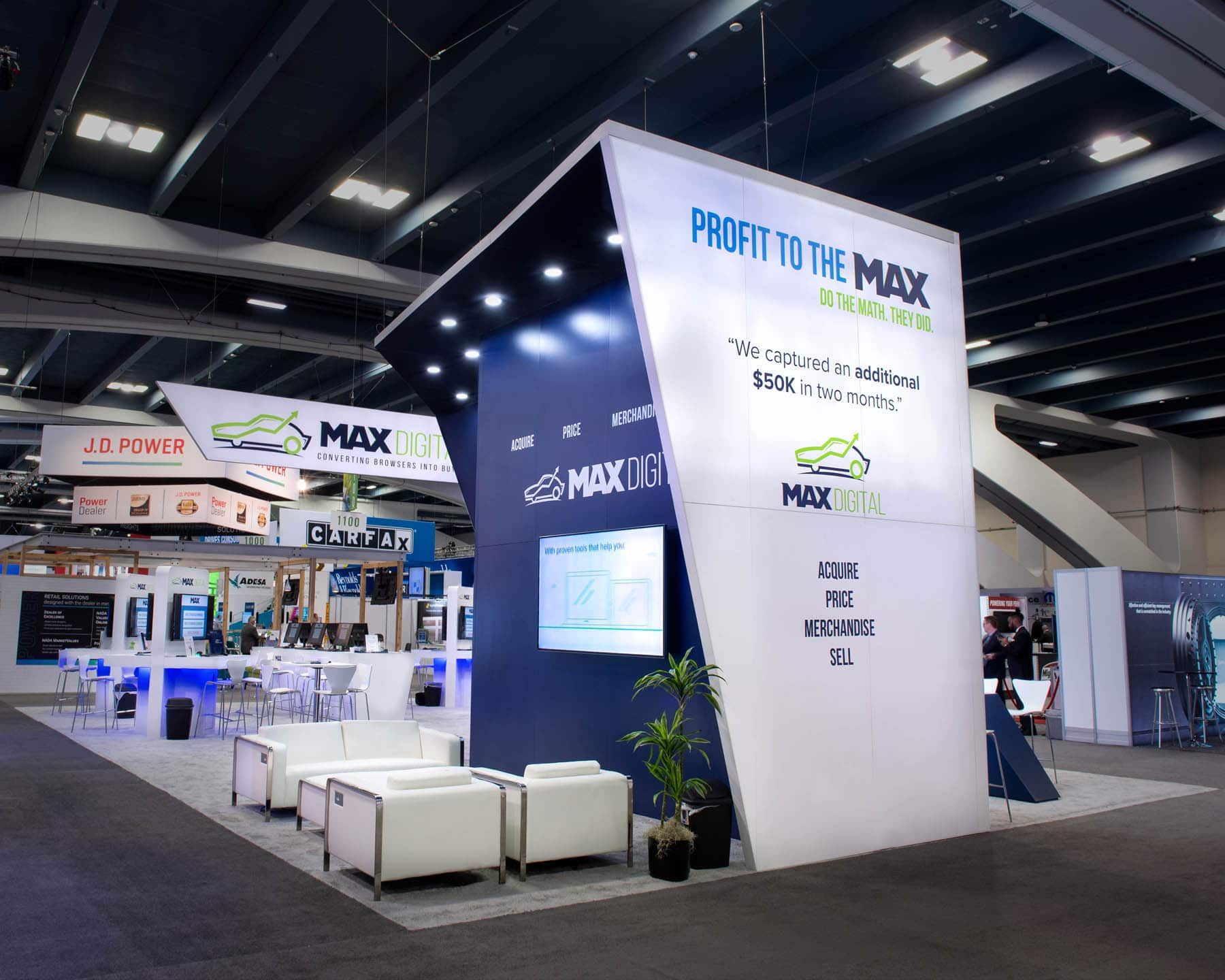 Echelon designed and produced the 30' x 50' exhibit and developed 2D animated video content for a massive in-booth LED video wall display.